Spanish spin? NYT proposes strained Kremlin motive in Skripal case, but analysts don't buy it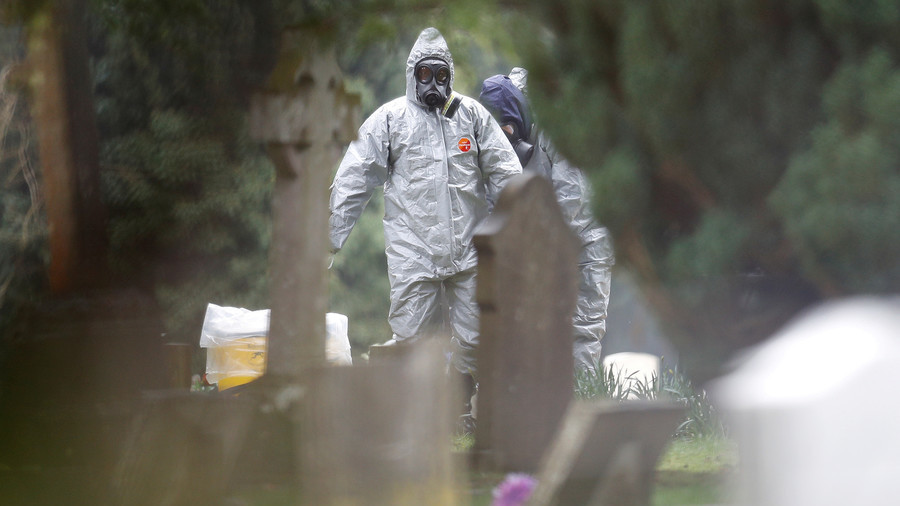 The Gray Lady has put some fresh spin on the Skripal saga, with the paper saying the ex-spy may have been a target for Moscow-linked mobsters in Spain. But experts told RT they're still waiting for evidence of Kremlin involvement.
The New York Times article, which cites anonymous sources, claims that Sergei Skripal, a former Russian double agent, had been working in recent years with intelligence officers in Spain. It says that he may have been involved in helping Spanish authorities to combat Russian organized crime groups – some of which, needless to say, are claimed to have possible 'ties' to the Russian government.
Although Skripal does have ties to Spain, it's unclear how they're relevant to his recent near-death experience. The former military intelligence officer was stationed in Madrid in the 1990s, where he was recruited by MI6.
READ MORE: Russophobia Digest Part 8: Skripal claims open floodgates, and Pearl Harbour compared to tweeting
The Times piece comes a day after British prosecutors charged two suspects, Alexander Petrov and Ruslan Boshirov, with the attempted murder of Skripal and his daughter Yulia, along with police officer Nick Bailey. UK Prime Minister Theresa May declared that the two men are members of the GRU, Russia's military intelligence service. Britain's security minister, Ben Wallace, added that Russian President Vladimir Putin is "ultimately" to blame for the attack. Counter-terrorism police did not corroborate these claims, limiting their announcement to the nationality, age and aliases of the suspects.
Playing the blame game
After acknowledging that there's no clear motive for the attack on Skripal – some six months after his alleged poisoning – the Times presents a theory of its own: Skripal was helping Spain to crack down on Russian organized crime, eliciting the ire of mobsters "believed" to have links to the Kremlin.
Compared to Theresa May's unwavering confidence in Moscow's involvement, the New York Times piece "seems to be a less direct attempt to blame the Kremlin," political analyst and journalist Neil Clark told RT.
"You've got to remember that parliamentary privilege means that the prime minister cannot be sued, legal action cannot be taken, for what she says in parliament. So, of course, that might be behind what the New York Times is saying. Rather than directly come out and say, 'We accuse Putin,' it's coming out in a more indirect way by trying to say this could be the work of corrupt oligarchs or corrupt businessmen with links to the Kremlin."
Annie Machon, a former MI5 intelligence officer, noted that despite insinuations from the New York Times, there's "no evidence whatsoever as far as I can see" linking the Russian government to the Skripal case.
"We have a narrative of evidence that will never be tried forensically in court. So we will never know the truth, and there are some big holes in that evidential chain," Machon said, adding that it appears that the tenuous Kremlin links are instead being tried in the court of public opinion.
"Without a court case, without a public inquiry, nobody really knows [who is behind the attack]. And this is the problem with the stuff that's been put out in public."
A crime without a motive
Attempts to sniff out any convincing Kremlin motive for targeting Skripal only highlight the underlying problems with the narrative being pushed by the UK government, Clark noted.
"If the aim was to punish [Skripal] for betraying Russia, he could have been killed in a Russian prison. And there certainly wouldn't have been an attempt to take his life right before the World Cup started, knowing that this would add rocket fuel to the anti-Russia hysteria."
Machon put forward a similar argument, noting that the theory that Moscow wanted "revenge" made little sense, since Skripal was released in a spy swap in 2010.
"One of the key things that the police and investigators need to look at is the motive of why he might have been attacked at this particular time. Because he had been caught, convicted, put in prison and released in Russia."
Who was Skripal working for?
Ultimately, determining what kind of work or activities Skripal was involved in after moving to the UK is the key to uncovering a plausible motive, Clark pointed out.
"We'll never solve this mystery until we know exactly how Sergei Skripal was earning a living, or had been earning a living in the last few years. That's a key point. Who was he working for? Where was he getting money from? Was he working for oligarchs? Was he working for British security services, getting paid by them? Was he working for other countries? We don't know. That for me is the most important point.
"I can't see the motive for the Russian state getting involved. The motive will come from what he was working on over the last eight years in the UK," Machon said. She drew attention to reports that Skripal had a business relationship with Christoper Steele, the ex-British spy responsible for compiling the infamous Trump dossier, noting that this could be an interesting aspect of the case to explore.
Subscribe to RT newsletter to get stories the mainstream media won't tell you.
You can share this story on social media: