Cholera fear sees 136 passengers held on board flight in France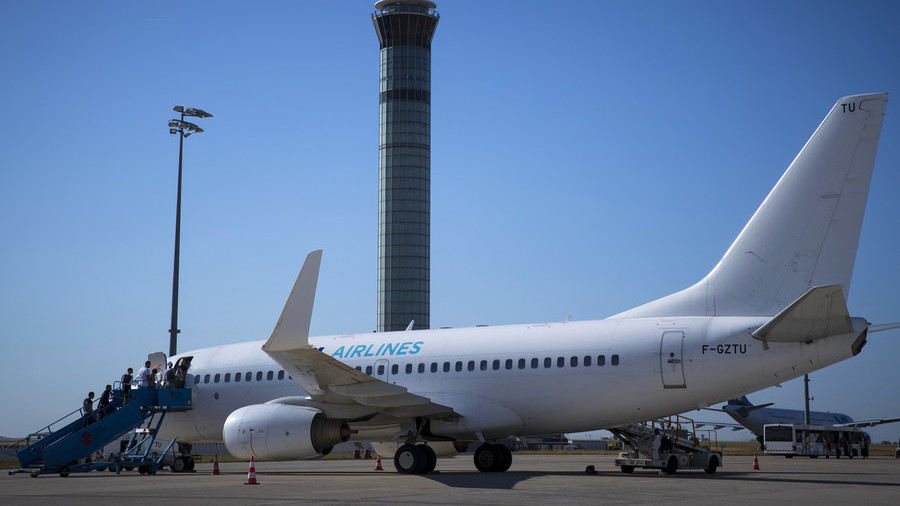 Fears of a highly infectious disease on a flight from Algeria saw authorities in Perpignan, France prevent passengers from disembarking the aircraft after a child displayed symptoms of cholera.
Wednesday's ASL Airlines flight was surrounded by emergency medical experts within minutes of landing in France after a call was put out to ground staff about a passenger suffering from cholera. Flight F-GZTA had just completed its journey from Oran.
Cholera, a severe diarrhoeal infection, is transmitted through consumption of contaminated food and water, according to the World Health Organization. The disease can be fatal within hours if not treated, and can spread person-to-person via infected fecal matter.
According to French authorities, 136 passengers were on board at the time, with the suspected case of cholera said to involve a French child. The passengers and crew were reportedly ordered to stay on the aircraft while the 8-year-old was transferred to hospital.
All passengers had to apply hand sanitizer before being allowed into the airport. They also had to fill out a traceability sheet, according to L'Independant.

You can share this story on social media: