'Ghost train' rams into SUV in bizarre incident (PHOTOS)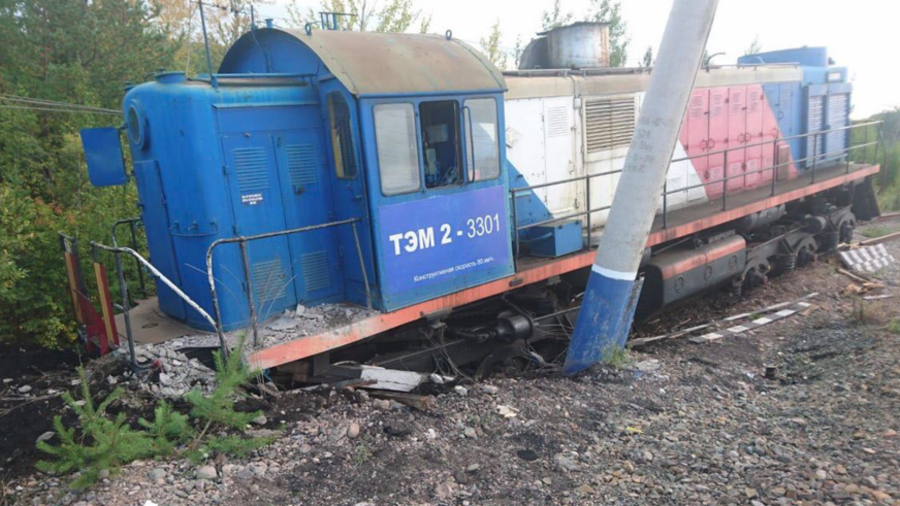 A locomotive, with nobody 'behind the wheel', crashed into an SUV in Russia's southeastern Siberia, leaving one woman injured and authorities baffled by the mysterious incident.
An investigation was launched on Wednesday after the train rammed through a white Mitsubishi Outlander in the Irkutsk region. The locomotive appears to be an ordinary vehicle, however, nobody was driving it.
"A locomotive without driver rammed a SUV in Siberia," the Russian Investigative Committee said, publishing photos of the crash. The white car has apparently suffered severe damage, with its hood torn apart.
Локомотив без машиниста протаранил внедорожник в Сибири.В Иркутской области возбуждено уголовное дело после наезда на «Mitsubishi Outlander» маневрового локомотива, в кабине которого отсутствовал машинист. Пассажирка автомашины в больнице.Следователи устанавливаю виновных pic.twitter.com/tHN2qwax9x

— Следственный комитет (@sledcom_rf) September 5, 2018
The passenger of the car was sent to hospital, her condition is unclear. Investigators are currently trying to find out how the train started moving in the first place.
Like this story? Share it with a friend!
You can share this story on social media: