Jupiter descending: Macron's rating lower than predecessors amid scandals, 'royal' behavior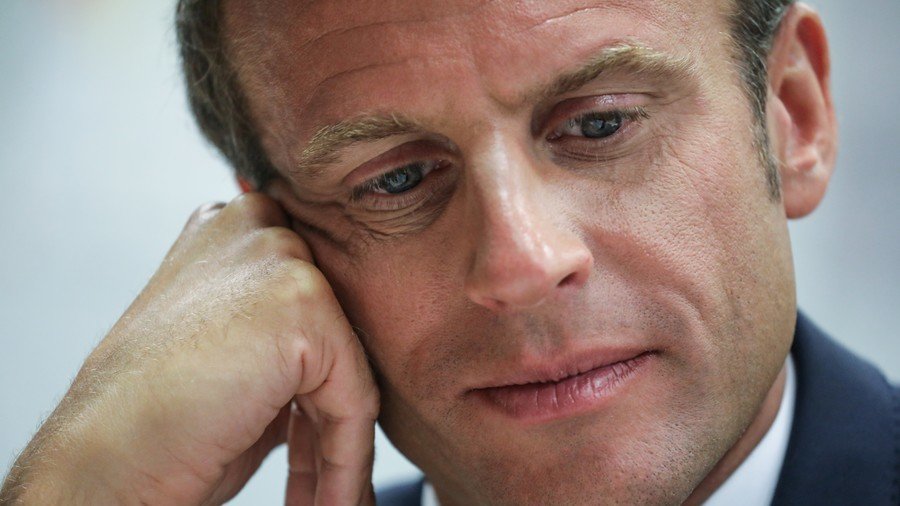 Fewer people support Emmanuel Macron than predecessors at the same stage of their presidencies, according to a poll. It comes amid resignation of a minister, a bodyguard scandal and discontent over the leader's lavish lifestyle.
Only 31 percent of the French population is satisfied with the policies of their leader, who once said he wanted to be a 'Jupiterian' leader, the newly-released survey shows. It comes from IFOP, an international polling and market research firm, made for Paris Match magazine and Sud radio station.
The magazine insists that this summer was "disastrous" and even "murderous" for the centrist politician, adding that 31 percent is "the worst score" for him.
After just 16 months into his term a shadow seems to have fallen over France's 'Jupiter'. Macron's approval rating is 1 percent lower than the one of his predecessors - François Hollande at approximately the same time of his presidency, according to IFOP.
Notably the pre-presidential experience in the government for Macron consisted of two years as economy minister under none other than Hollande who was considered hugely unpopular among the French. Macron's rating is also lower than that of Nicolas Sarkozy who was at 41 percent in September 2008 in this same period, the survey claims.
"On the domestic front, the period of grace for the new president has ended," independent journalist Luc Rivet told RT. He said that Macron has just lost his very popular Minister for the Environment Nicolas Hulot, "who had nasty words to say about the intimacy between Macron and industry lobbyists."
"So, one could say that president Macron feels very lonely," Rivet concluded.
In late August, Hulot, a TV celebrity and veteran environmental activist, surprisingly announced he was stepping down during a live interview, saying he was frustrated with a lack of progress on green issues that urgently needed to be addressed. He even didn't inform Macron about his decision prior to the interview.
The minister's resignation is another stain on Macron's career who is desperately trying to rally support after the notorious Benalla affair, dubbed his very own 'Watergate' scandal. It involved his protester-beating bodyguard Alexandre Benalla, who has been making headlines for several months now.
Meeting with Bono and Rihanna or posing with dancers at Elysee Palace didn't seem to contribute to the 'king's' popularity. The youngest of French presidents, who once promised sweeping change and buoyed hopes, has angered people with his 'towards the rich' policies and 'royal behavior.'
Social media exploded after Macron reportedly told a former presidential rival and most trenchant critic, Jean-Luc Melenchon, that "the king was elected four months ago," apparently referring to his election victory. Critics were also angered by his monarch-like birthday celebration in the Château de Chambord, once the stomping ground of French royalty. Macron also sparked outcry after telling workers protesting job cuts "to look for a job".
François Ruffin from the National Assembly believes that Macron is "like Robin Hood in reverse." He "takes money from the poor and gives it to the rich," the politician bitterly noted while talking to French media. He said that Macron is no longer "the President of the Rich," but has already become"the King of the Rich."
Think your friends would be interested? Share this story!
You can share this story on social media: