Macron claims Putin's dream is to dismantle EU, Kremlin says it wants cooperation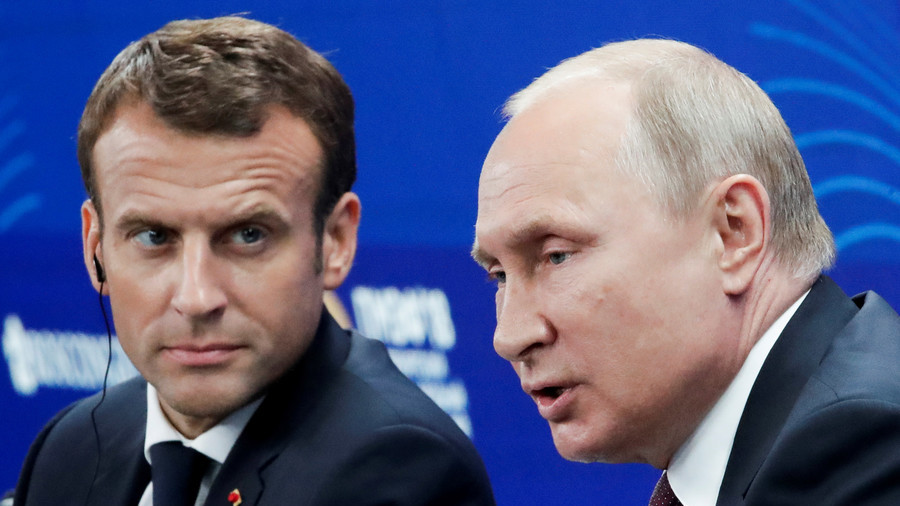 Days after calls to develop ties with Moscow, Emmanuel Macron is changing his tune by saying that Vladimir Putin wants to "dismantle" the EU. But the Kremlin says Moscow only strives for cooperation with the bloc.
"I am one of those who believe that we need to create new security architecture with Russia, we need discussions with Russia," the 40-year-old centrist politician said in an interview to Swedish SVT broadcaster on Sunday. During the interview Macron repeatedly stressed that "he has a lot of respect" for his Russian counterpart.
But despite this the French president thinks Putin's "dream" is none other than "to dismantle the EU."
The Kremlin responded by saying that the attitude of Russia and Putin in particular, towards the bloc is quite the opposite. Moscow is ready to start improving relations with the EU, if Brussels is also ready to do so, Putin's spokesman Dmitry Peskov explained. "This is not at the initiative of Russia that these relations [between Russia and the EU] are in such a fairly frozen state," he said.
Peskov added that Putin has good working and personal relations with Macron and they can discuss important topics and issues. Macron, a former investment banker, seems to be sending mixed signals about Russia.
Back in May during a meeting with Putin, Macron even recognized Russia's new role in international relations, including in the Middle East.
"I am perfectly aware of Russia's irreplaceable role in solving international problems," he said after several hours of talks with Putin. Also in July, in a first joint operation in Syria between Russia and a Western country, Moscow and Paris sent a relief convoy to Eastern Ghouta.
Days before 'Putin's dream' comment, Macron paid a courtesy to Moscow, saying that he wants to launch an exhaustive security review involving all of Europe's partners, which also includes Russia. He also insisted that it is in the EU's interest to have a strategic relationship "with Russia that brings stability that will in the long-term bring more strength and coherency."
If you like this story, share it with a friend!