Brazil National Museum housing 20mn+ exhibits devoured by massive blaze (PHOTOS, VIDEO)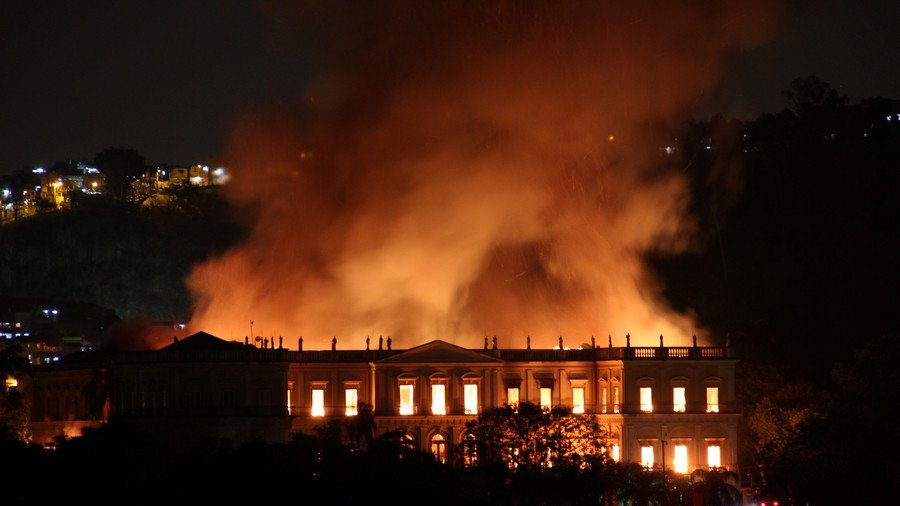 The National Museum of Brazil in Rio de Janeiro has been hit by a massive fire on Sunday night, with images from the scene showing the entire building engulfed in flames. The cause of the blaze is unknown so far.
No-one was injured in the fire, which started after the museum was closed for the day, local media report. About 50 firefighters have been trying to contain the inferno since 7 pm local time. The flames quickly spread through the 19th century wooden mansion that houses the museum. Images from the scene show the entire building burning on the inside.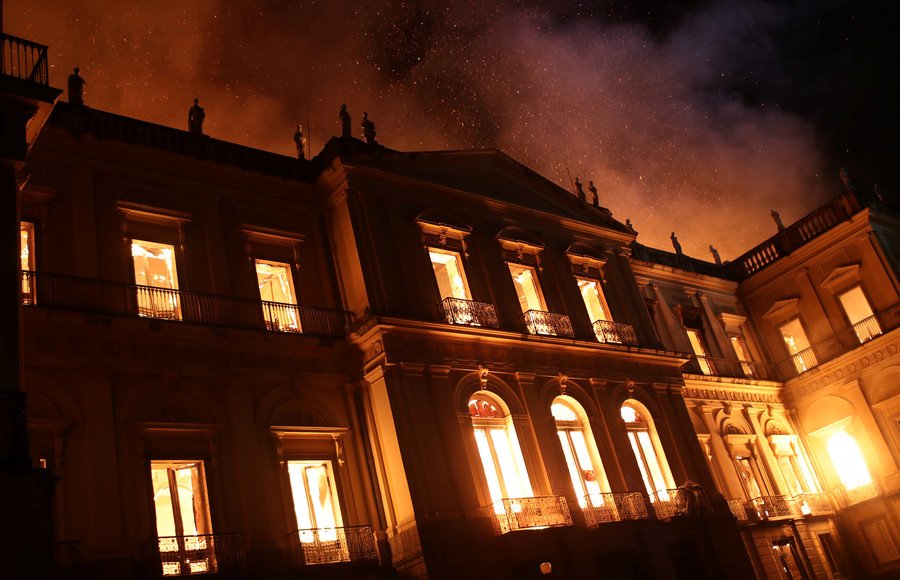 The National Museum is one of the Americas' oldest and largest, holding over 20 million objects pertaining to natural history and anthropology. It is housed inside the Sao Cristovao palace in Rio de Janeiro, a former residence of the Portuguese royal family.
The National Museum houses the largest collection of Egyptian archaeology in Latin America, numbering over 700 items. It also boasts a vast collection of minerals and fossils.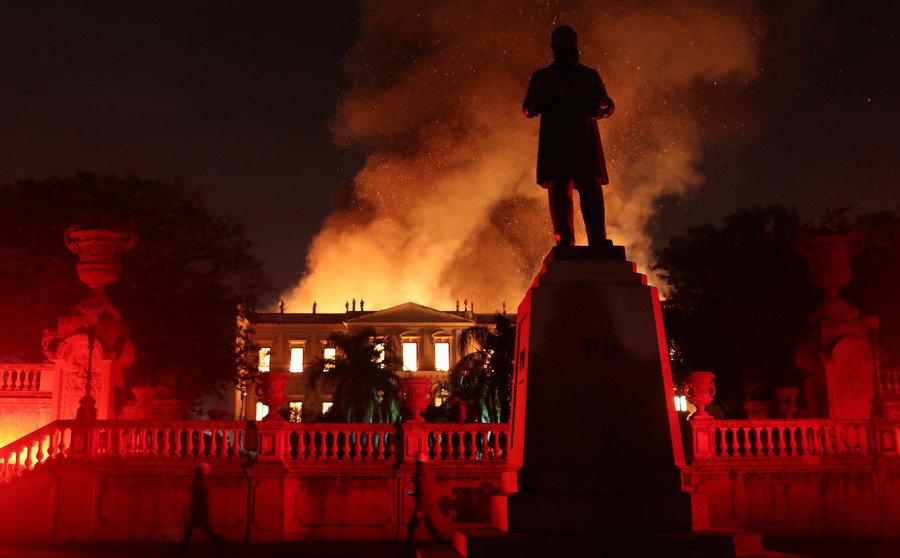 According to the museum's deputy director, there were plenty of highly flammable items inside the building that could have triggered the blaze.
"There were a lot of items that could cause a fire, we had a plan to remove those substances from the museum, but unfortunately that happened," Cristiana Cerezo told The Globe.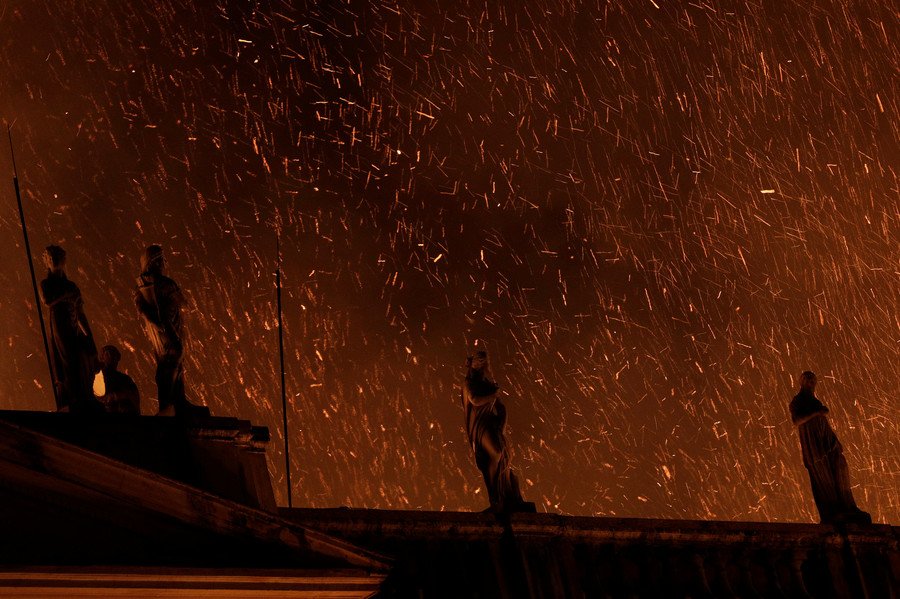 The extent of the damage to the museum's contents is unknown so far, as is the exact cause of the fire. Authorities have launched an investigation.
Brazilian President Michel Temer called the potential loss of the museum's entire collection "incalculable."
"200 years of work, research and knowledge have been lost," he tweeted. The National Museum is Brazil's oldest scientific institution. It celebrated its 200th anniversary this June.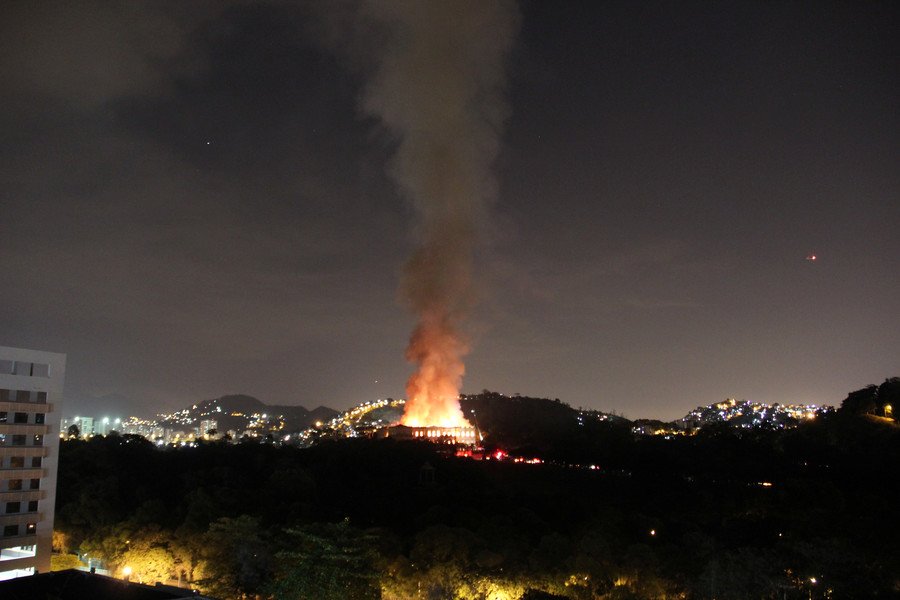 Despite its historic and scientific value to the country, the museum has been plagued by a lack of funding over the recent years. In June, the national heritage site received a R$21.7 million (USD 5.3 million) for the renovation of its library, roof and other essential repairs. The contract signed between the museum and Brazil's National Bank for Economic and Social Development (BNDES) stipulated that the portion of the money should be allocated to improve fire safety.
You can share this story on social media: