8 injured, 1,800 evacuated as huge blast rocks oil refinery in Bavaria (VIDEO)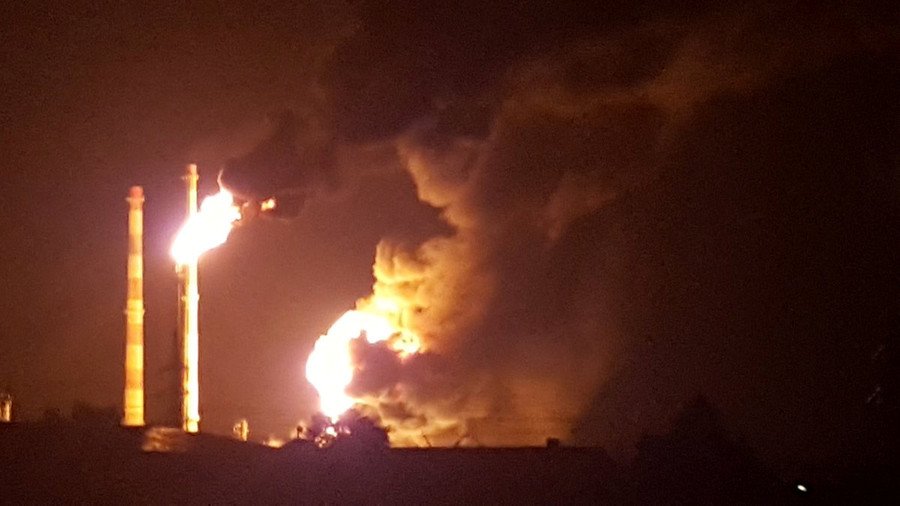 Around 400 firefighters were deployed to battle a large fire ravaging a petroleum plant in Bavaria, while the locals were asked to keep doors and windows shut to avoid heavy smoke.
A total of eight people were injured by the blast that rocked the Bayernoil refinery on Saturday in the town of Vohburg an der Donau in Bavaria, southeast Germany, local media reported. The large explosion occurred at around 5:30am, waking residents and setting off car alarms in the nearby towns. Locals situated several kilometers from the blast could see thick smoke clouds coming from the burning plant.
Residents living within 20km of the fire were asked to keep their windows and doors shut due to heavy smoke. Around 1,800 of them were evacuated. Three hours later, after the smoke clouds had partially dissipated, people were allowed to return to their homes, a spokesperson for the local police told the media.
The refinery had 700 employees and produced different types of fuel, such as gasoline, kerosene and liquefied petroleum. The cause of the explosion remains unclear.
Think your friends would be interested? Share this story!
You can share this story on social media: