Passenger plane overshoots runway & catches fire in Sochi, 18 people injured (VIDEO, PHOTOS)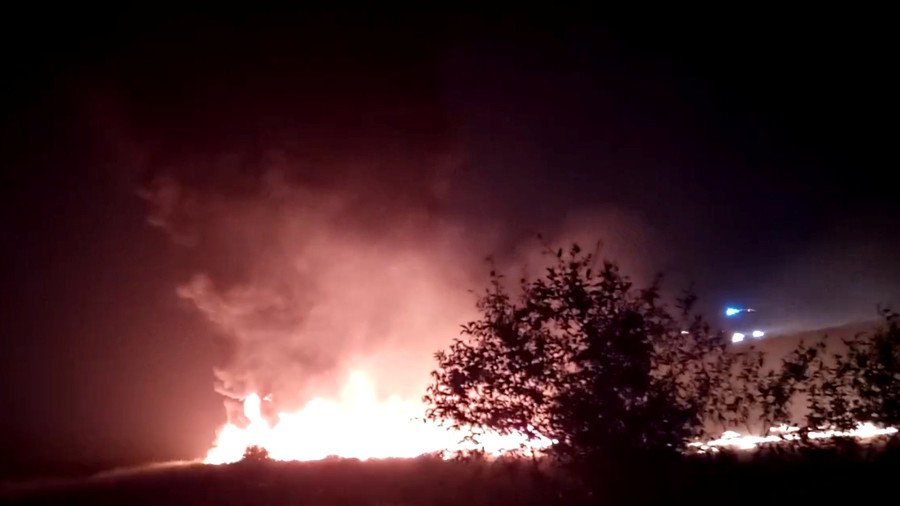 A passenger plane from Moscow has made a rough landing in Sochi, hitting a fence, losing a wing and catching fire.
It took the Utair-operated Boeing 737, arriving from Moscow, two attempts to land in Sochi, southern Russia, with strong wind and rain the likely cause of the failed first attempt. When the crew managed to land the plane, it overshot the runway and hit a fence.
After crashing through the fence, the plane plunged into a riverbed. The impact destroyed a wheel stand and one of the wings, and caused the left engine to catch fire, an Utair spokesman told RIA Novosti.
A video of the incident has appeared online, showing the plane engulfed in flames near the runway.
Some 18 people were injured as result of the incident, including three children, Russia's Health Ministry said. It was reported earlier that six people suffered from carbon monoxide poisoning, and four were hospitalized with burns. The injuries have been described as minor.
While there were no fatalities among the passengers or the crew, an employee of the airport in Sochi died from an apparent heart attack while responding to the incident.
The plane was carrying a total of 164 passengers and six crew. All of the passengers were evacuated as the incident unfolded.
You can share this story on social media: