Putin spends weekend hiking and wildlife-gazing in Siberia (PHOTOS, VIDEO)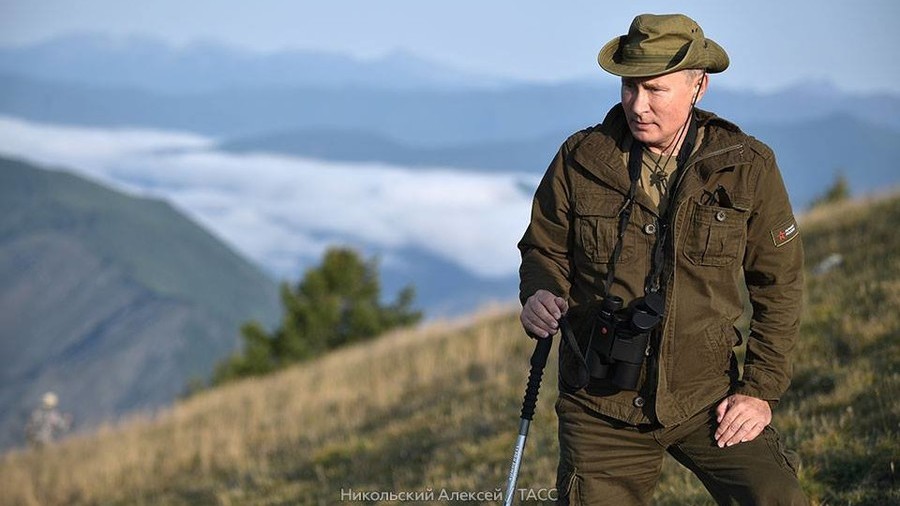 Russian President Vladimir Putin has made the most of a weekend away from Moscow, enjoying the quiet life in a Siberian nature reserve with some top Kremlin officials.
Photographs published by the Kremlin show a relaxed-looking Putin walking leisurely in the mountains and forests of the Republic of Tyva in Southern Siberia. A video also shows the president trekking with Nordic walking poles, inspecting the soil, relaxing on a boat, looking pensively across the landscape and surveying native wildlife grazing on the mountainside.
Putin's spokesperson Dmitry Peskov said the Russian leader had spent Saturday and Sunday in Tyva and was accompanied by Russia's Defence Minister Sergei Shoigu, the director of Russia's Federal Security Service (FSB) Aleksander Bortnikov and local officials on the weekend sojourn. "Putin walked in the mountains and enjoyed the natural beauty," Peskov said.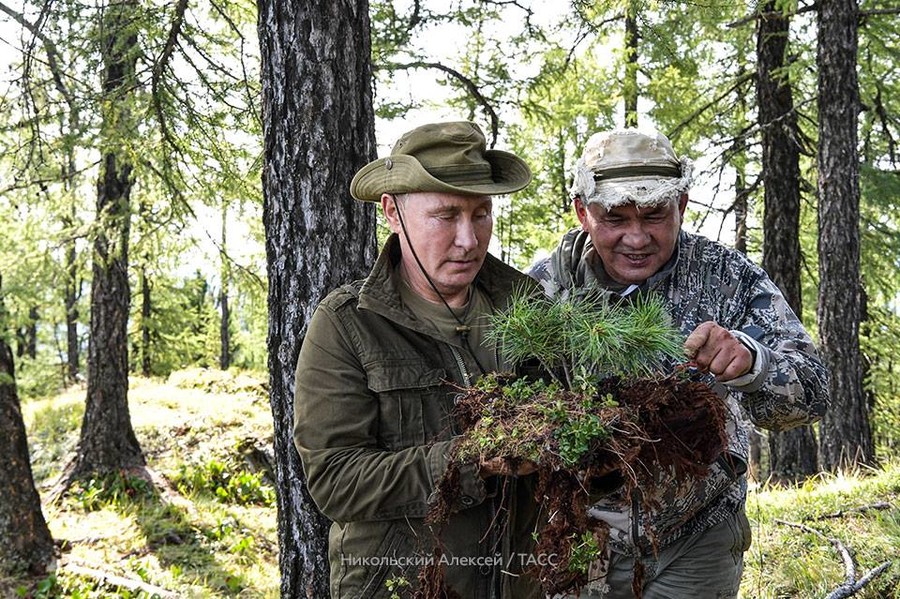 Tyva seems to be a favored destination for the Russia president, as in previous years he has taken fishing trips to the area. Last year he spent time there spear-fishing and hiking in the Taiga – the coniferous forest that covers much of the high northern latitudes. This year, however, there was no traditional fishing involved, with Peskov explaining that the trip was purely about "admiring the beauty of nature".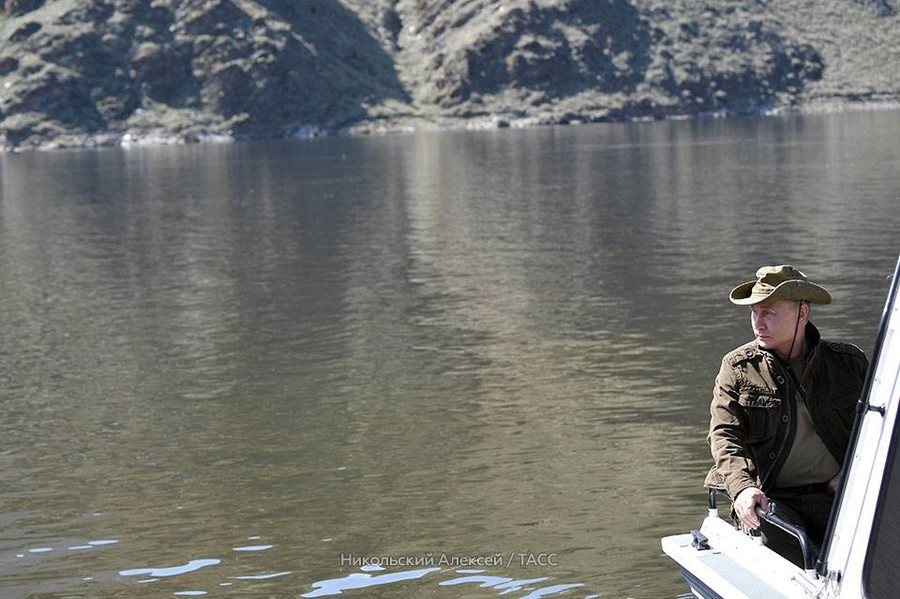 The Sayano-Shushensky Reserve is part of UNESCO's international system of biosphere reserves and boasts a wide array of flora and fauna for trekkers to enjoy. The area is also home to more than 100 species of animals, including snow leopard, moose and reindeer.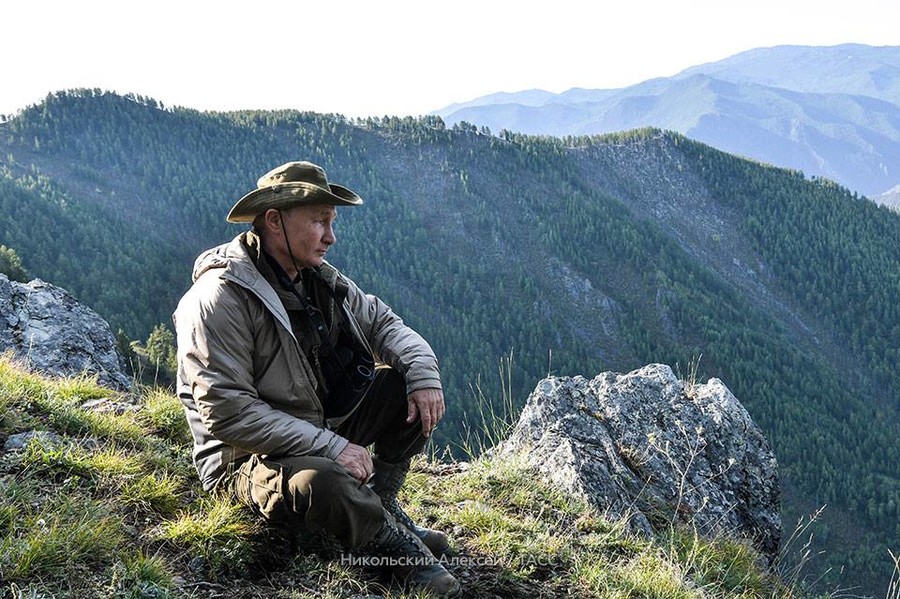 Despite building somewhat of a reputation for showcasing his bare chest while on vacation, much to the bemusement of the Western press, Putin remains fully clothed in all of the pictures from his most recent Russian vacation.