'We're suffering': Yemen bombing, blockade stops cancer patients from getting vital medicine (VIDEO)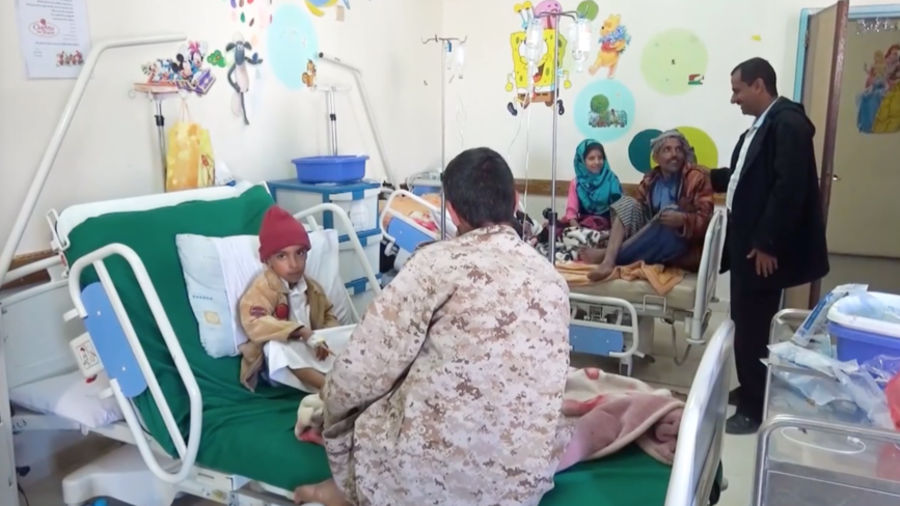 As the Saudi-led coalition continues to bomb and blockade Yemen with no signs of stopping, patients with cancer are being prevented from receiving medicine that could potentially save their lives.
Civilians are paying a high price in the country's war, but those who are seriously ill are even more affected. RT's Ruptly agency spoke to Dr. Anwar Al-Rajawi, head of the oncology department at the National Oncology Center in Sanaa.
"Here in the oncology unit, we suffer from a severe lack of chemotherapy [drugs]. If a child is diagnosed with a malignant tumor, we cannot provide the treatment in a timely manner. We cannot do anything due to the lack of drugs in the protocol," he said.
Cancer patient Om Ali, who has a tumor in her colon, said she suffers from the "lack of medicine and the difficult living situation these days," adding that "everything is very expensive."
Her husband, Ameen Abdelkasem, also said that "we are suffering very much." He explained that although everything was available in the days before the war, now "the simplest things are missing... we call on foreign organizations to help us and help this center."
READ MORE: Saudi-led strike in Yemeni city of Hodeidah kills at least 26, mostly children – local media
Ali isn't the only patient struggling in the war-torn country. Around 35,000 people have cancer in Yemen, with 11,000 cases diagnosed each year, according to the World Health Organization.
Yemen's civil war has been raging since 2015, with the number of fatalities frozen at 10,000 people for two years. Estimates by independent groups have put the number at up to 50,000. An ongoing aerial bombardment and blockade of the country by the Saudi-led coalition has contributed to millions needing humanitarian assistance, pushed people to the brink of famine, and led to a major cholera outbreak.
Think your friends would be interested? Share this story!
You can share this story on social media: