Outcry after study shows Google's Android collects ten times more data than Apple's iOS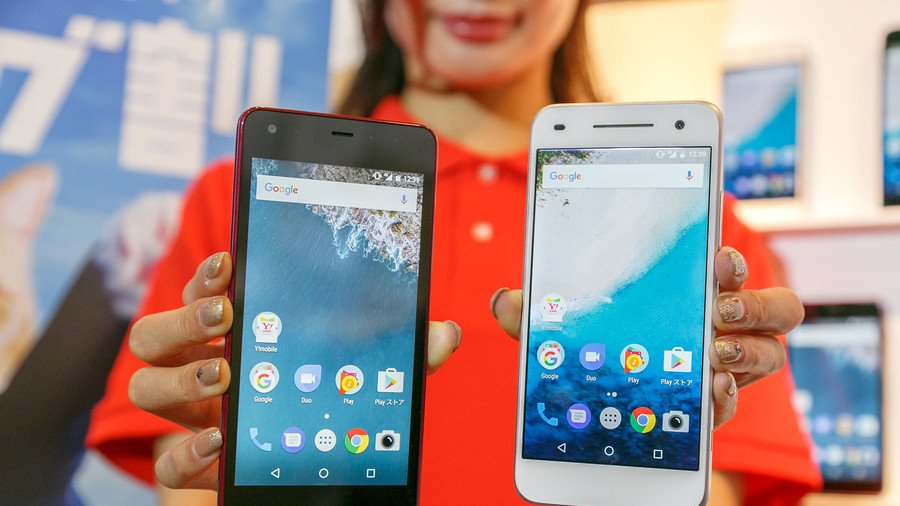 A damning report into Google data collection found that the Android operating system sends ten times more personal information, including location data, to the tech giant than Apple's iOS. The study caused an outcry on Twitter.
Yet, the research by Professor Douglas C. ,Schmidt from Vanderbilt University claims the figure is only the tip of the iceberg, as it represents activity when a device is stationary, meaning the user is not interacting with it. Once users start using their phone, the data sent to the server increases "considerably".
Disgruntled Android users have flocked to Twitter to accuse the tech giant of "tapping into everything it can."
The research found that dormant Androids are capable of sending about 900 data samples to Google within just 24 hours. A dormant, stationary Android phone (with the Chrome browser active in the background) sends location information to Google 340 times during per day or at an average of 14 data communications per hour. Around 35 percent of all data sent to Google was location data.
In contrast, Apple servers received location data once a day and the volume of location data collected is 16 times lower than what Google collects from Android.
"This result highlights the fact that the Android and Chrome platforms play an important role in Google's data collection," the research paper, published last week, reads.
The report is the second blow to the company in just a few days, coming just after Google was accused of routinely tracking users' movements despite them explicitly asking it not to.
Google is able to obtain such data, without the user interacting with the device, via Android and the Chrome browser, apps like YouTube and Maps, as well as publisher and advertising tools, such Analytics, AdMob and AdWords.
Among information shared is mobile phone numbers, birthdates, zip codes, and in many cases, credit card numbers. Information on apps used and websites visited is also communicated, as well as location data.
Google has heavily criticized the study which a spokesman says "contains wildly misleading information", the Telegraph reports.
If you like this story, share it with a friend!
You can share this story on social media: