Germany detains Russian citizen suspected of plotting terrorist attack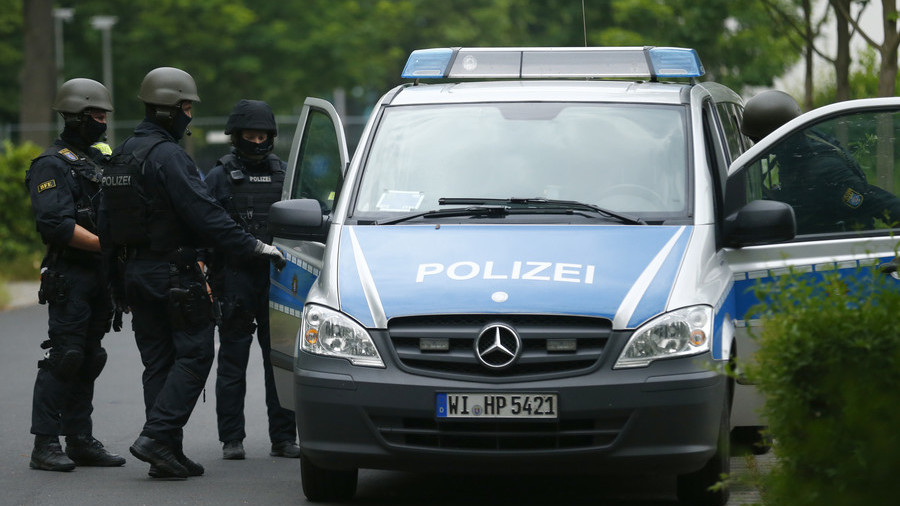 German police raided a Berlin apartment, detaining a Russian man suspected of planning a bomb attack in Germany, the prosecutor's office has announced.
The 31-year-old man identified only as Magomed-Ali C. was detained during a raid on Wednesday. The operation was conducted by a special unit of the federal criminal police and the Berlin criminal police.
Magomed-Ali C. is suspected of preparing "a serious act of violence against the state and a crime using explosives," a statement by the General Prosecutor's Office said. It added that the suspect had planned to detonate a bomb at an unspecified location in Germany to kill and injure "as many people as possible."
Authorities say that Magomed-Ali C. is linked to a French national, referred to as Clement B., who arrested last year in Marseille on suspicion of plotting an attack in France. Both are believed to be radical Islamists. Prosecutors say that the alleged criminals split in 2016 after their plans were disrupted by a "preventive police measure."
The suspect had stored large quantities of the homemade explosive, triacetone triperoxide (TATP), in October 2016, according to the prosecutors. The notoriously unstable substance, sometimes called the 'Mother of Satan,' has been used in a number of terrorist attacks, including the November 2015 Paris attacks and the Manchester Arena bombing in May 2017.
The detainee is to face trial at the Federal Court of Justice on Thursday, which will decide on his further arrest.
Think your friends would be interested? Share this story!