'Someone watched too much Robocop': Kalashnikov's walker robot causes meme frenzy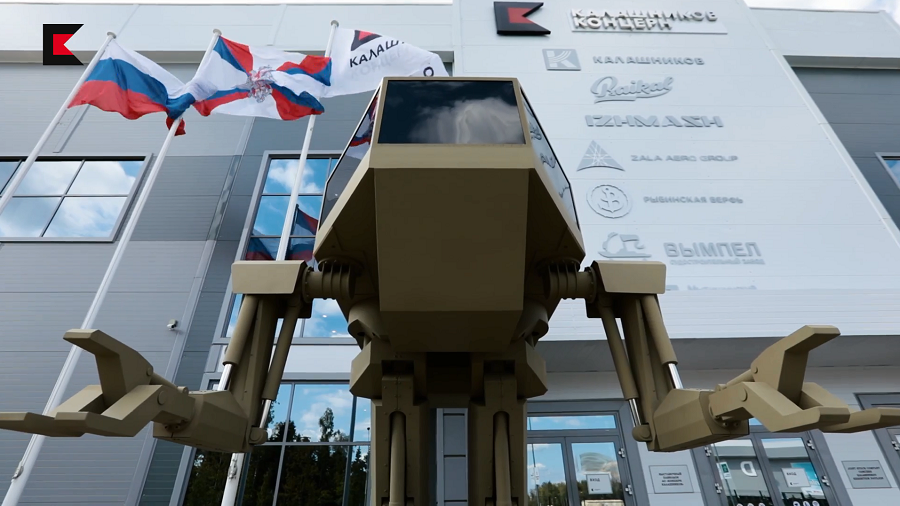 The concept of a walker robot, revealed by Russia's renowned arms maker, Kalashnikov, has been mocked online over its design and resemblance to the machines from Robocop and Star Wars.
Many users hurried to share their discovery that the 4-meter-tall "controlled bipedal walker" presented by the company at Army-2018 expo had many design similarities with ED-209, which faced off against Robocop in the iconic 1987 movie by Paul Verhoeven.
"Somebody watched too much 'Robocop," one of the commentators wrote, while another added that unlike the heavily armed fictional robot, Kalashnikov's walker was "just standing there with put out arms."
ED-209 was also photoshopped into the same picture with the Russian concept, asking his counterpart: "What are you?"
Other suggested that Kalashnikov drew inspiration from another movie universe – AT-ST from "Star Wars."
The practical implications of the Russian walker are currently unclear, but the twitterati believe that the positioning of his arms would make him a perfect waiter.
The machine also received a nickname of 'Igoryok', an endearing version of Igor – although it's unclear if any burly lab assistants were involved.
READ MORE: Walker robot concept among Kalashnikov's latest project revelations
The images online showed Igoryok serving beer and ice cream, delivering pizza or returning from the supermarket with bags full of groceries.
But one user also remembered the 'Matrix' character, Morpheus, putting the red and the blue pills in the hands of Kalashnikov's walker concept.
Think your friends would be interested? Share this story!
You can share this story on social media: