Walker robot concept among Kalashnikov's latest project revelations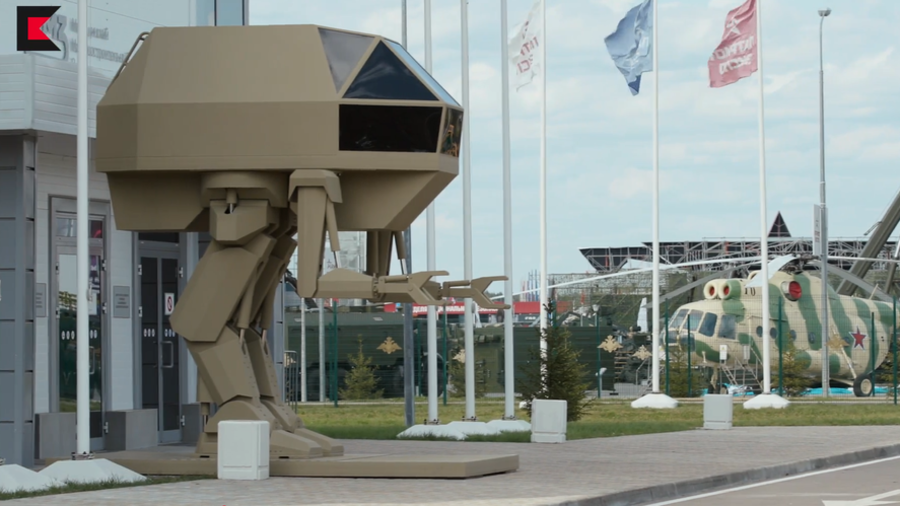 Kalashnikov Concern, Russia's most famous weapons manufacturer, is showing off its newest projects, including a new assault rifle and a futuristic mechanized walker concept.
The new hardware is among the 700-odd items on display at the Army-2018 international forum near Moscow. Kalashnikov, known worldwide for its dependable and powerful assault rifles, is also showing off utility vehicles intended for military use.
One is the OV-2 hybrid buggy, a compact four-seater capable of going up to 100 km/h (92mph). It features separate electric engines for the front and the back wheels, and hydraulic shock absorbers. Buggies, light open vehicles intended for difficult terrain, are a comparatively recent addition to the Russian military's stable. A three-seated combat buggy with gun mounts was previously unveiled during last year's Army forum. It remains to be seen if Kalashnikov's new vehicle is also intended for combat use.
Another vehicle on display is Kalashnikov's new SM-1 electric motorcycle. With an austere frame and suspension fit for off-road travel, it has a respectable range of up to 150km (93 miles) and top speed of up to 90 km/h (55mph).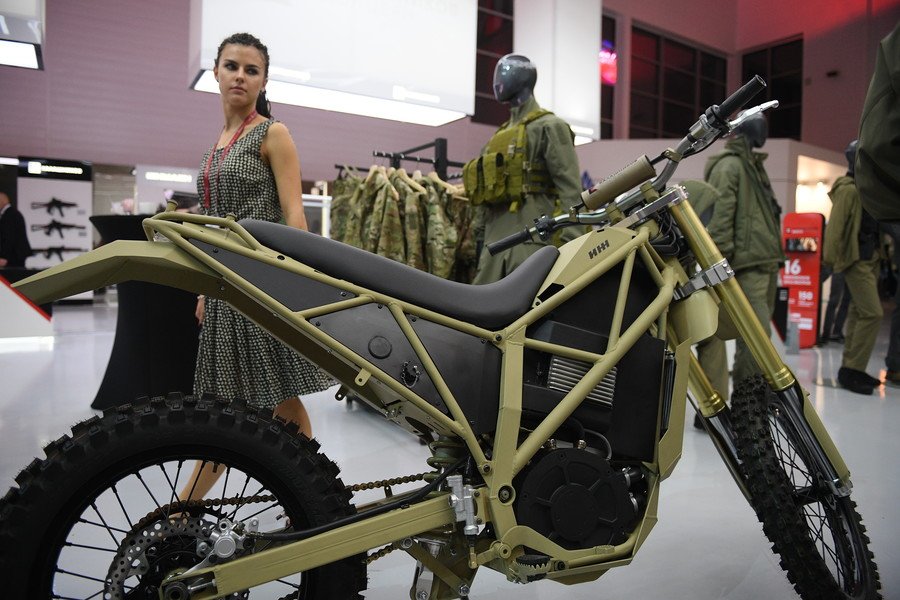 Of course, Kalashnikov wouldn't be Kalashnikov if it didn't treat the public to a new AK model. The prototype AK-308 is a development on the 1990s AK-103 design, combined with 2012's AK-12, one of the most modern firearms used by the Russian army.
It shares key components with the AK-12, but is designed for the more powerful 7.62x51 round, and comes with a 20-round magazine, adjustable stock and telescopic sights.
But the most intriguing of Kalashnikov's displays this year is the concept of a "controlled bipedal walker." What can only be described as a 4-meter-tall robot with massive feet and T-Rex-like claws is supposedly intended for "engineering and combat solutions," Kalashnikov says on its website.
The design is obviously in very early stages, and the manufacturer has teased that the concept will see further development by next year's Army-2019. The practical implications and feasibility of such a machine remain to be seen.
If you like this story, share it with a friend!
You can share this story on social media: