ISIS given 'breathing space' in parts of Syria under US-backed forces' control
Published time: 18 Aug, 2018 02:29
Edited time: 21 Aug, 2018 11:20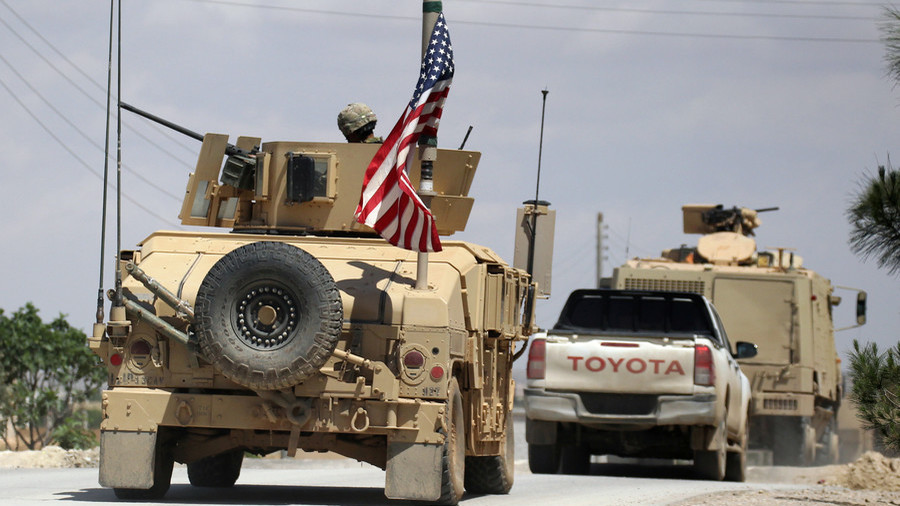 Islamic State managed to regain access to Syrian oil fields and make profits from selling oil, a new UN report reveals. While the UN did not point fingers, the IS reemergence seems to occur in areas held by the US-backed forces.
"Islamic State in Iraq and the Levant [IS, formerly ISIL/ISIS], having been defeated militarily in Iraq and most of the Syrian Arab Republic during 2017, rallied in early 2018. This was the result of a loss of momentum by forces fighting it in the east of the Syrian Arab Republic," the recent report from the UN Security Council's Sanctions Monitoring Team reads. The document is dated July 27, but was only released to the public this week.
The slow-down gave IS "breathing space to prepare for the next phase of its evolution into a global covert network." As of June 2018, the terrorist group has been controlling "small pockets of territory in the Syrian Arab Republic on the Iraqi border," effectively carrying on with its quasi-state ways.
"[IS] was able to extract and sell some oil, and to mount attacks, including across the border into Iraq," the report stated, adding that the terrorist group regained "access to some oil fields in northeastern" Syria.
While the report did not specify which forces exactly were having troubles with "momentum," northeastern Syria is located on the left bank of the Euphrates river, controlled by the so-called Syrian Democratic Forces (SDF) militia backed by the US-led coalition.
Regaining control of the oil fields allowed IS to yet again make oil profits a significant source of revenue. The report also vaguely stated that IS continues to impose "taxes" on civilians "in areas it controls, as well as in contested areas," as well as to kidnap local businessmen for ransom.
Apart from strengthening of IS-held "pockets" in northeastern Syria, the report also listed a number of hotspots in Syria, which might be sources of further IS reemergence. Among them, the UN named the Rukban refugee camp, located near the Al-Tanf US military base. Other IS-infested places listed in the report include unspecified locations in the Aleppo province and an area controlled by an IS-affiliated group in the Deraa province. The latter, however, was already eradicated late in July during the Syrian Army offensive in the south-west of the country.
The issue of the Rukban refugee camp has been repeatedly raised by Moscow and Damascus, who repeatedly urged the US to cooperate. Earlier in August, Colonel General Sergey Rudskoy, the head of operations of the Russian General Staff, described Rukban as place where "people are living in harsh conditions and where terrorists find shelter."
"Our American partners should provide humanitarian access to Rukban as soon as possible, provide passage for the refugees to their home areas and withdraw the base from Al-Tanf," Rudskoy stated.
Subscribe to RT newsletter to get stories the mainstream media won't tell you.