'Straight from Nazi handbook': Outrage as Australian MP vows 'final solution' of Muslim immigration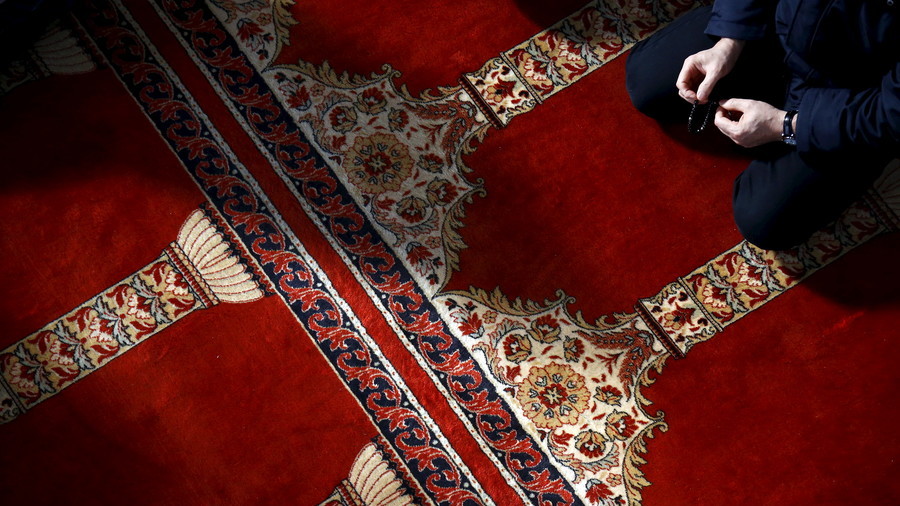 An Australian MP has raised ire of fellow lawmakers after he called in his maiden speech to seek a "final solution" to Muslim immigration. The notorious term dates back to Nazi policy of the Holocaust.
Senator Fraser Anning of the right-wing Katter's Australian Party (KAP) found himself in hot water over his inflammatory anti-Muslim maiden speech he delivered in the parliament. Claiming that Muslim Australians are unable to integrate, he said adherents of Islam "do not work and live on welfare," and bring the threat of terrorism.
Fanning fears of Muslim immigrants "stealing jobs" and "sympathizing with Islamic State [IS, formerly ISIS]," Anning offered: "The final solution to the immigration problem is, of course, a popular vote. We don't need a plebiscite to cut immigration numbers; we just need a government that is willing to institute a sustainable population policy."
The words used by Anning usually refer to the Nazi policy of genocide carried out against the Jews during the Holocaust. At that time, ensuring the "final solution" (Endlosung) of the so-called "Jewish question" was the backbone of the Third Reich's actions on occupied lands.
Unsurprisingly, local politicians produced a range of angry statements lambasting Anning's language.
"Australia is the most successful multicultural society in the world built on a foundation of mutual respect. We reject and condemn racism in any form," Australian Prime Minister Malcolm Turnbull said on Twitter.
Minister for Multicultural Affairs, Alan Tudge, said Senator Anning's comments did not reflect the views of the Government or the views "of fair-minded Australians." The country "will always maintain a non-discriminatory immigration program," he tweeted.
A number of MPs have voiced unease over the speech, reminding that Australia is a vibrant multicultural society.
Pauline Hanson, whose One Nation party Anning originally entered parliament under, disavowed the incendiary remarks and told fellow MPs his speech – composed by a former One Nation staffer – was reminiscent of Nazi propaganda. "The speech was written by a Richard Howard, straight from [Joseph] Goebbels' handbook from Nazi Germany," she said.
"I am appalled by Fraser Anning's speech. We are a multiracial society and I've always advocated you do not have to be white to be Australian," Senator Hanson told parliament on Wednesday.
Ironically, Hanson herself came under fire back in mid-1990s when she claimed Australia risks being outnumbered by immigrants of Asian descent. "I believe we are in danger of being swamped by Asians," she said, according to ABC. "They have their own culture and religion, form ghettos and do not assimilate."
Derryn Hinch, an opposition MP, called Anning "Pauline Hanson on steroids." Hinch had even apologized for formally shaking Anning's hand after the speech and said he went home to wash his hand. "I felt like I was trapped in a Ku Klux Klan rally," he said.
However, hitting back at the criticism, Bob Katter, the leader of Anning's party, KAP, said he supported his colleague's statement "1,000 per cent". "It was a magnificent speech, solid gold," he said. "I love it!" He maintained "90 per cent of Australia have been waiting for someone to say it and believe it."
Later, Anning denied making any reference to the Holocaust and refused to bring apologies. "I don't regret anything. I am not going to apologise or regret anything that I say," he said.
The Islamic community represents a tiny minority of Australian society. There are roughly 604,000 people of Muslim faith that make up 2,6 percent of the total population, according to government statistics. Christianity's 12-million-strong community accounted for 52 percent.


Think your friends would be interested? Share this story!