South African politician attacks 'racist' Australia for sheltering fleeing white farmers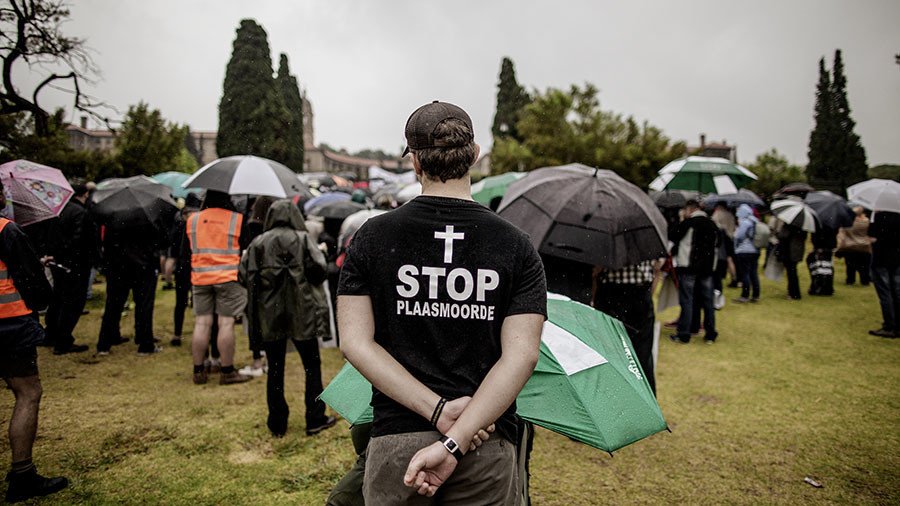 The leader of the South African opposition has called Australia racist over Canberra's emergency visas for white farmers. The farmers are allegedly facing assaults amid government calls for land seizure in favor of black citizens.
"We're too busy. Don't make noise, because you will irritate us. Go to Australia. It is only racists who went to Australia when Mandela got out of prison. It is only racists who went to Australia when 1994 came. It is the racists again who are going back to Australia," said the head of the Economic Freedom Fighters (EFF) Julius Malema, who also denied white farmers were being killed.
"A racist country like Australia says: 'The white farmers are being killed in South Africa.' We are not killing them. Now Australia says: 'Malema, EFF want to kill white farmers, they must come to Australia.'
Last week, Australian Home Affairs Minister Peter Dutton urged for sheltering white South African farmers after he saw a documentary about violent rural crime in the country. Dutton said that Australia would start fast-track humanitarian visas for those willing to flee to a "civilized country."
The claims came in the wake of reports on violent attacks on white farmers after the ruling African National Congress made the decision to expropriate farmlands from white citizens and transfer them to black farmers without compensation.
While the white population in the country makes up around nine percent, according to the latest census, white farmers reportedly own over 70 percent of agricultural lands.
The reform triggered a fierce debate both in the country and internationally. Afriforum, a South African civil rights group said that 82 people were killed in a record 423 attacks on farms in 2017, and there have been 109 attacks and more than 15 murders this year so far. The country's law enforcement have treated the attacks on farmers as common crimes.
According to the Transvaal Agricultural Union of South Africa, the current situation jeopardizes commercial farming in the region. The organization warns that the country may repeat the mistake made by the government of Zimbabwe, a country which plunged into famine after a government-sanctioned purge of white farmers in 1999-2000.
For more stories on economy & finance visit RT's business section
You can share this story on social media: