World's first Hindi humanoid showcases spiritual side (VIDEO)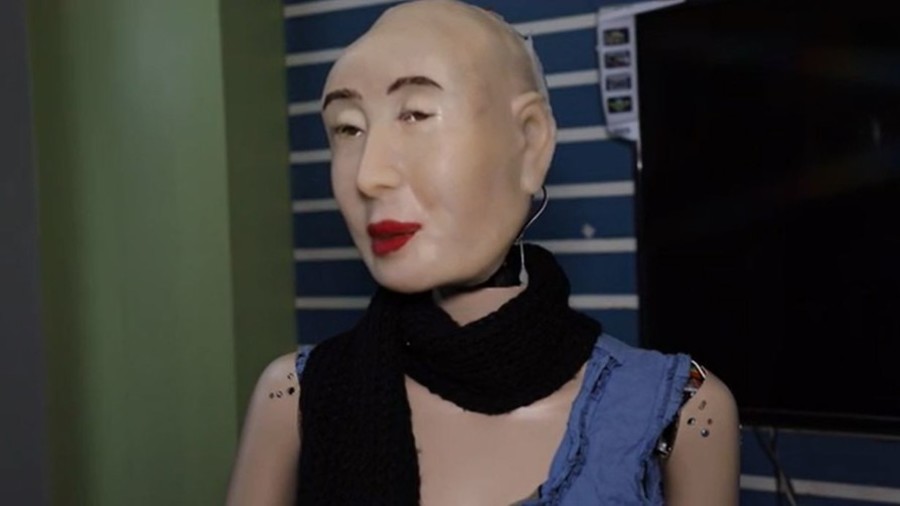 An Indian software engineer believes his new humanoid robot can lead the country into the next technological revolution, claiming the makeshift model is the first of its kind to speak Hindi. And the robot even has a belief in god.
Ranjit Srivastava from the city of Ranchi in north eastern India created Rashmi, the robot fluent in Hindi, Bhojpuri, Marathi and English, with a mere Rs 50,000 ($700). Developed over the course of two years, Rashmi was inspired by Sophia, the world's first robot citizen, according to The Hindustan Times.
READ MORE:World's 1st robot citizen wants her own family, career & AI 'superpowers
Rashmi uses linguistic interpretation and facial recognition systems to inform its social cues which allow the robot to engage in a decent level of conversation. Footage of the humanoid shows Rashmi pondering love and spirituality, telling creator Srivastava that she has a spiritual and intellectual side.
Srivastava hopes Rashmi will eventually be fine tuned into a global product to showcase India's robotics capabilities.
"I want to show the world that India can also make this kind of robot and India has also the capabilities which can contribute in the advancement of the robotic world, which is the next revolution," Srivastava said.
Like this story? Share it with a friend!
You can share this story on social media: