Five drones downed by Russian military near Khmeimim Air Base in Syria as UAV attacks increase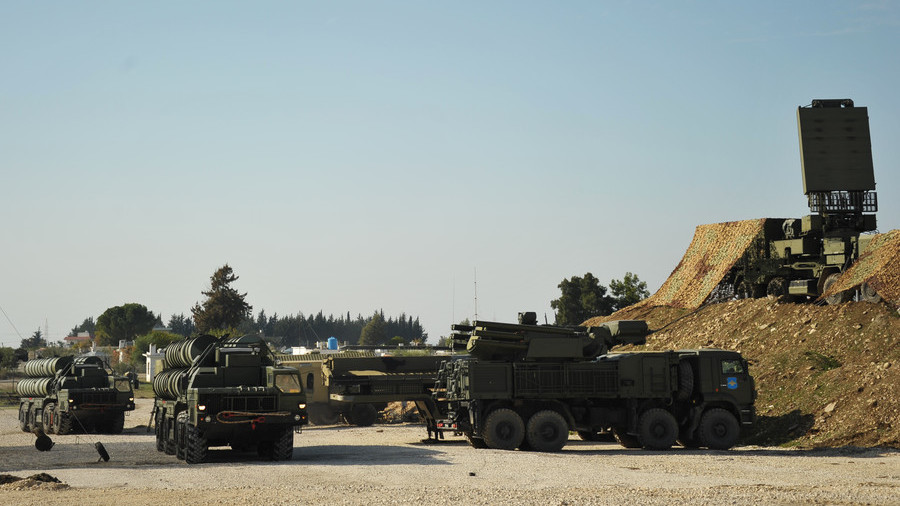 Five more drones have been shot down by Russia's Air Defense units near Khmeimim Air Base in Syria in the last 24 hours, the military confirmed. Drone attacks by militants have intensified in recent weeks.
The objects were launched from the militant-controlled area in the Idlib de-escalation zone, according to the head of the Russian Center for Reconciliation of the opposing sides in Syria, Maj. Gen. Alexei Tsygankov, as cited by TASS. The hostile unmanned aerial vehicle (UAV) was shot down not far from the base and the incident caused no injuries or damage, Tsygankov added.
Shooting down militant drones has become somewhat routine for the Russian military at Khmeimim Air Base, located south-east of the port of Latakia. On Sunday the Russian military said it had repelled two drone attacks "at a safe distance from the base." On Saturday a drone, apparently carrying explosives, was downed on approach to Khmeimim, also from the militant-held de-escalation zone in Idlib.
Probably the most large-scale assault on Khmeimim took place in January this year with at least 10 drones attacking the area. Three others targeted the Russian maritime logistics point in the city of Tartus. Many of those devices were downed by the Russian Pantsir-S1 anti-aircraft weapon system.
READ MORE: Threat of terrorist drone attacks is real, says Russian military after assault on base in Syria
Back in January, the head of the UAV department of the Russian General Staff, Major General Aleksandr Novikov, warned that militants have acquired advanced drone technology which raises the risks of potential global attacks. "The research showed that the avionics equipment mounted on the drones facilitated their fully automated, preprogrammed flight and bombing, ruling out any jamming," Novikov said.
Think your friends would be interested? Share this story!
You can share this story on social media: