Threat of terrorist drone attacks is real, says Russian military after assault on base in Syria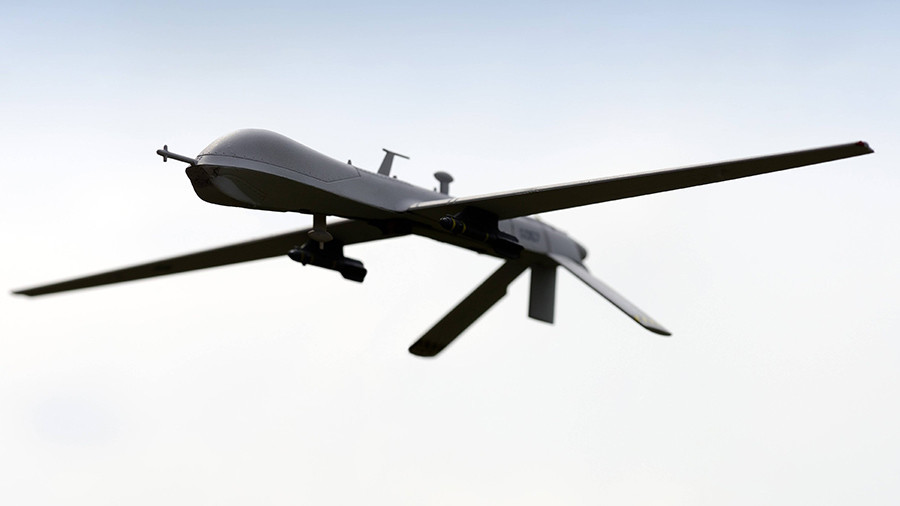 Terrorists have acquired advanced drone technologies and are now capable of launching attacks all over the world, the Russian Defense Ministry has warned, following an assault on Russian bases in Syria.
The threat of terrorists using unmanned aerial vehicles (UAVs) for attacks is not an unlikely scenario, as they attempted to use them to launch a strike in Syria against Russia's Khmeimim Airbase and a port site in Tartus, the head of the UAV department of the Russian General Staff, Major General Aleksandr Novikov, said.
He went on to say that the technical assessment of the combat drones used in the January 6 attack showed "emergence of a real threat of the UAV use for terrorist purposes anywhere in the world." The major general also called on the international community to "take relevant measures to combat" this danger.
The assessment of the drones also revealed that any jamming countermeasures would be ineffective. "The research showed that the avionics equipment mounted on the drones facilitated their fully automated preprogrammed flight and bombing, ruling out any jamming," Novikov said.
The military official again drew attention to the fact that precise target coordinates as well as fine adjustments to flight configurations were needed for such tactics to be effective. He also pointed out that the coordinates used by the drones in the Syrian attack were much more precise than those that could be obtained from open access resources such as the internet.
Terrorists had new, advanced types of drones just days after they became available on the open market. In 2016, the extremists started using UAVs of foreign manufacture for air reconnaissance and air strikes instead of the home-made drones.
Components used in the drones that attacked the Russian bases could indeed be purchased separately on the open market. However, assembling such a drone requires "a large amount of time and specific expertise," including special training, scientific knowledge and practical experience of building similar devices, Novikov said, adding that the drones had likely undergone flight trials.
Specialists "from the countries that produce and actively use" various UAVs were involved in the development and construction of the drones used by the terrorists in the attack on the Russian bases, the major general said, citing the results of the technical assessment. He added that the drones carried bombs with industrially-manufactured explosives which could not have been made locally or taken from other munitions.
Russian military sites in Syria were targeted by two major attacks in the past two weeks, one on New Year's Eve and another on January 6. The first assault, which reportedly involved an infiltration squad with mortars, resulted in two Russian service members being killed and reported damage to warplanes at Khmeimim Airbase. The second attack was far less efficient, thanks to the electronic warfare and anti-aircraft defenses of the two sites.
You can share this story on social media: