Israeli armed drone killed four Palestinian boys playing on beach in 2014 – report
Published time: 12 Aug, 2018 14:46
Edited time: 13 Aug, 2018 17:21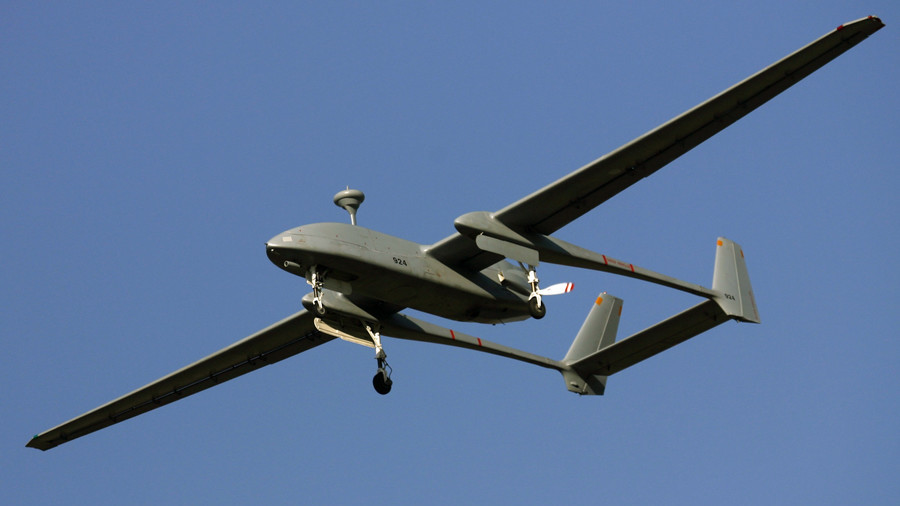 Shells that tragically claimed the lives of four Palestinian children playing football on a Gaza beach four years ago were fired by an Israeli armed drone, a secret report obtained by the Intercept reveals.
The incident, in which Israeli rockets killed four children and injured others, all related to each other and aged from 9 to 11, was condemned by multiple journalists who witnessed the horrific attack and shared pictures of the aftermath in 2014. Back then, the Israeli forces said that the boys had been mistaken for Hamas targets.
The document obtained shows that the strikes were launched from an armed drone, and its operators failed to get permission from their command. The report, which the Intercept says is "the most direct evidence to date that Israel has used armed drones to launch attacks in Gaza," includes testimonies from the drone operators, commanders, and intelligence officers who took part in the attack, revealing how the attack unfolded.
The testimonies say that the day before the deadly incident, an Israeli spy drone destroyed a small shipping container on a jetty, as the military suspected it had been used by Hamas to store weapons. The next day, July 16, 2014, the IDF reportedly spotted someone entering the destroyed container, prompting the Israeli Air Force commander at Palmachim Airbase south of Tel Aviv to send an armed drone to bomb the area.
After the first strike killed one of the boys and others desperately ran for their lives, the second missile strike fatally hit three more children, the report says. The operators of the unmanned military aircraft requested clarification from their superiors, asking how far they can pursue their targets in the area. The request was reportedly left unanswered, but the second missile was still launched at the fleeing children in less than a minute.
None of those taking part in the operation could tell by a live video feed from the drone that the targets were children, according to the Intercept, citing the testimonies.
The IDF has recently used tear gas-deploying drones to suppress fierce protests along the Gaza border, which have been raging since late March. During one such attack, a journalist working with RT was caught in tear gas as she was covering the clashes in the area.
Israel and Hamas have been intensively exchanging fire in recent days, with the airstrikes from the former resulting in fatalities among Palestinians. On Sunday, Israeli Prime Minister Benjamin Netanyahu said that Tel Aviv is not going to cease the strikes on Gaza until a "complete ceasefire" is reached.
Think your friends would be interested? Share this story!
Subscribe to RT newsletter to get stories the mainstream media won't tell you.