'Milestone event': Five states sign historic deal on status of Caspian Sea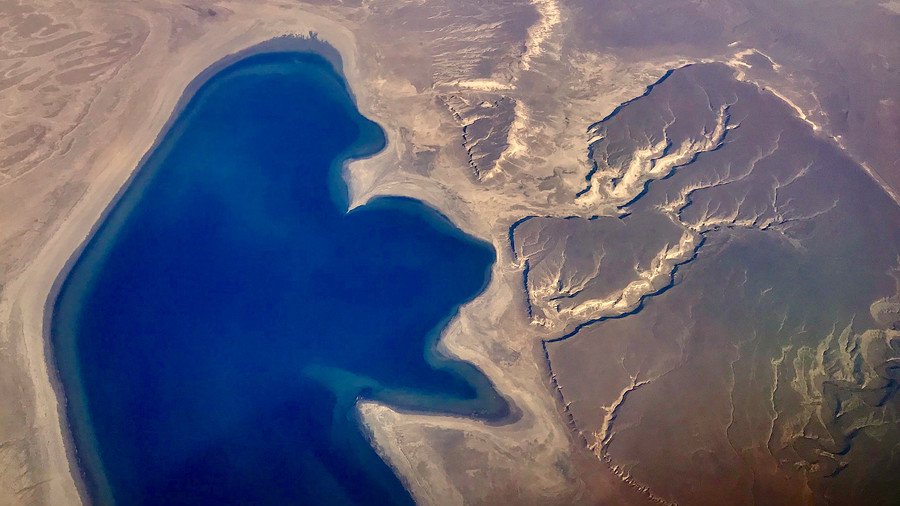 Vladimir Putin attended the Caspian Sea summit in Kazakhstan which he said has "milestone" significance. There five littoral powers finally made a breakthrough on trade, security and environment following 20 years of talks.
This year's meeting has been "an extraordinary, milestone event," Russian President Vladimir Putin told his counterparts in Kazakhstan's port city of Aktau, where the summit took place. Leaders of the Caspian Five came there to seal a convention on the legal status of the sea washing shores of Azerbaijan, Iran, Kazakhstan, Russia and Turkmenistan.
"It is crucial that the convention governs … maritime shipping and fishing, sets out military cooperation among [Caspian] nations and enshrines our states' exclusive rights and responsibilities over the sea's future," Putin said. He added the landmark accord also limits military presence in the Caspian Sea to the five littoral countries.
From now on, no country from outside the region will be allowed to deploy troops or establish military bases on the Caspian shores. The five states themselves will also decide on how to deal with issues currently affecting the Caspian Sea region, such drugs and terrorism
"Hotspots, including Middle East and Afghanistan, aren't far away from the Caspian Sea," the President stated. "Therefore, the very interests of our peoples require our close cooperation."
The summit may give boost to digitalization of commerce, mutual trade and logistics, Putin suggested. "Transportation is one of key factors of sustainable growth and cooperation of our countries," he argued. Additionally, the five states will establish the Caspian Economic Forum "to develop ties between our countries' businesses," Putin told.
The Caspian Sea is home to some of the 48 billion barrels of oil and 292 trillion cubic feet of natural gas in proven offshore reserves. A range of important pipelines are going through the Caspian Sea, connecting Central Asia and Caucasus with the Mediterranean.
It took nearly two decades before discussions could open up between the five states. Andrey Grozin of Russia's CIS Institute told RIA Novosti that each Caspian nation was pursuing own economic and geopolitical interests "even at the cost of the neighbors," adding that "such conduct is hard to blame as ethical rules don't work in international politics."
A breakthrough was made after Iran made several concessions during the talks, he explained: "The Iranian position hampered signing the Caspian Sea convention during long time."
Consequently, all sides managed to find compromise. "This agreement can't be called someone's win or someone's lose. Every country has softened its stance, even those who will benefit the most from defining the Caspian Sea status, namely Kazakhstan and Azerbaijan," he said.
Subscribe to RT newsletter to get stories the mainstream media won't tell you.
You can share this story on social media: