Turkish lawyers want US soldiers arrested for 'ties to coup movement'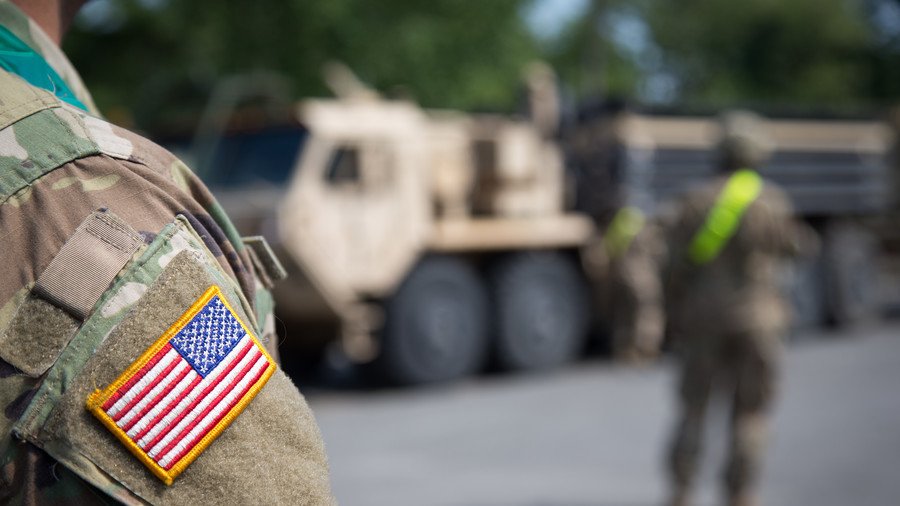 Turkish lawyers are calling for US soldiers at Incirlik Air Base to be arrested, alleging they have ties to the movement behind the 2016 coup attempt. They want the base searched via warrants and flights leaving it to be halted.
As the political row between Ankara and Washington intensifies, the attorneys from the pro-government Association for Social Justice and Aid ask for the "arrest of the commanders of the US Air Force who are the superiors of the soldiers based at Incirlik and took a role in the failed coup attempt on July 15, 2016."
The details of the demands have been outlined in court documents filed at the chief public prosecutor's office in Adana, published online by the Stockholm Center for Freedom, a group of exiled Turkish journalists.
The lawyers accuse the US military of attempting to destroy constitutional order through their activities with a movement led by Fethullah Gülen, who Ankara claims was behind the failed coup attempt on July 15, 2016.
"We want to arrest American soldiers for serious ties to FETO (Gülen movement) or in other words global American terror," Muhammed Gömük, president of TayDer (Social Justice and Aid) told RT, adding that there are 12 "suspicious persons" implicated.
"We believe that all blames are true, absolutely, because we provided very strong evidence."
Gömük said the investigation could spread to "lots of American officials," including soldiers, embassy and consulate personnel. He went on to mention John Bass, the former US ambassador, claiming he had been "chatting with the coup team, according to a video record."
In addition to their detention, the complaint seeks search and seizure warrants for the base, in order to gather evidence. It also seeks the halting of all outbound US flights from the base. Incirlik, an important staging base for combat operations against Islamic State (IS, formerly ISIS), is home to roughly 2,200 Americans, according to RealClear Defense.
When asked by RT what kind of response it expected from Washington, Gömük said its reaction "is not important so much," as Turkey does not respect the US.
Meanwhile, US European Command spokesman Mark Mackowiak told the Air Force Times that "any reports that US government or military personnel had any previous knowledge or involvement in a Turkey coup attempt are baseless and completely false."
The petition comes after the US levied economic sanctions on Turkish Interior Minister Suleyman Soylu and Justice Minister Abdulhamit Gul for their roles in the detention of American pastor Andrew Brunson, who has been held since October 2016 on charges of belonging to a terrorist organization – allegations which the US and international human rights organizations say are false.
Tensions between the US and Turkey, both NATO members, have steadily worsened in recent years, partly surrounding Ankara's crackdown following the failed coup attempt. The situation declined again in October 2017, when Turkey arrested a US consulate worker for alleged ties to Gülen. The two have also recently been at odds over Turkey's purchase of Russian S-400s, with the US holding back on its delivery of F-35 jets to Turkey over the issue.
Think your friends would be interested? Share this story!
You can share this story on social media: