Barking mad? 'Snowflake' pets set for own cannabis food to treat anxiety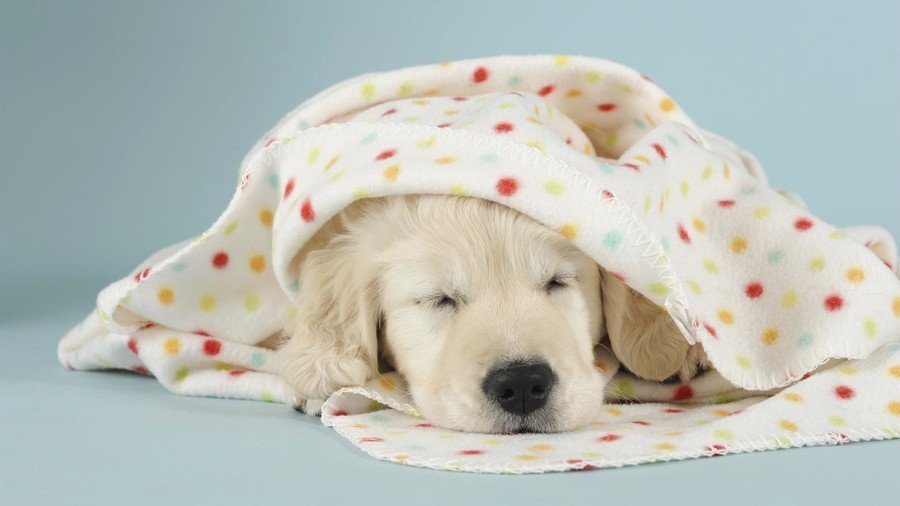 If you believe humans are the only living species struggling with mental health issues, think again. Animals are about to get their very own exclusive cannabis food aimed at woofing their... anxiety away.
Once upon a time, pets were what humans could find solace in when they returned home from a stressful day in the big bad world.
Yet it now looks like they need a hand in coping with mental health just as much as we do, or at least their human owners seem to think so. Now a Canadian-based cannabis company thinks it necessary to come up with cannabis-laced food to treat pets' (cough cough) anxiety.
In what looks set to pave the way for a so-called 'snowflake' animal generation, Canopy Growth Corporation (CGH) has been given the green light to carry out clinical trials where pet food will be blended with the class B cannabidiol constituent. The Veterinary Drug Directorate of Health Canada granted the landmark permission on Wednesday.
While many humans can enjoy cannabis consumption legally in at least 30 US states, the class B drug is still illegal under federal law. It means pets don't enjoy the same green privilege of their owners as veterinarians stop short of even discussing marijuana as a treatment for their ailments.
Executive Vice-President and Chief Scientific Officer for CAH Dana M. Vaughn, said it is the first company to seek regulatory approval at a federal level to add cannabidiol to pet food.
"There has been very little (research) done with CBD or other phytocannabinoids in pets up until now," said Vaughn in an email to the Star.
Cannabinoids-based therapy looks like a "logical" step, Marc Wayne, managing director at Canopy Health Innovations, said in a statement.
"These trial approvals mark a significant milestone on the journey of making cannabis-based drugs accepted and recommended by veterinarians," he added.
If you like this story, share it with a friend!
You can share this story on social media: