Norwegian daily depicts Netanyahu as swastika-shaped enforcer of apartheid, accused of anti-Semitism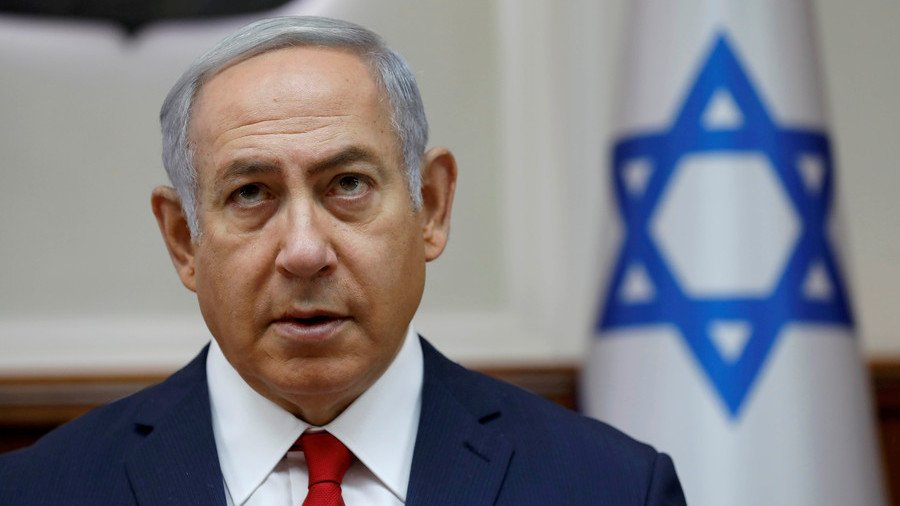 Norway's sixth-largest newspaper may have gone too far when it published a cartoon of Israeli Prime Minister Benjamin Netanyahu that apparently linked his policies to Nazism and apartheid.
The cartoon by Finn Graff shows the Israeli leader sitting on a bench marked "Whites only." His body is shaped like a swastika while his left fist punches a mustached man, presumably a member of the Druze minority. The picture comes with a report about the outcry among the Druze after Netanyahu's government passed a reform officially making Israel a Jewish state – a move that many critics say runs contrary to democratic values.
Today in @dagbladet, an example of the most repulsive imaginable #antisemitic imagery, with Israeli PM portrayed as a Nazi swastika punching off a Druze Israeli from a 'whites only' bench.We demand dagbladet to remove this sickening image and apologize! pic.twitter.com/zy3OSuLJcu

— Raphael Schutz 🇮🇱 (@RafiSchutz) August 7, 2018
Raphael Schutz, Israel's ambassador to Norway, retweeted the controversial image on Tuesday, calling it an example of "the most repulsive imaginable anti-Semitic imagery". He demanded the cartoon be deleted, but three days later it was still available on the newspaper's website.
Several groups with ties to Israel released statements condemning the cartoon.
"Norway is a member of the International Holocaust Remembrance Alliance, whose definition of antisemitism includes comparing Israel to the Nazis," Jonathan Greenblatt, the CEO of the Anti-Defamation League (ADL), told The Algemeiner, a New York-based newspaper reporting on Jewish and Israeli news. "Dagbladet and the cartoonist, Finn Graff, owe the Jewish community of Norway an apology."
Dagbladet's apparent defiance of the outcry comes in sharp contrast to a similar story from BBC News. The British outlet angered the Israeli government by publishing a story about the deaths of Palestinian civilians from an Israeli airstrike, which failed to mention in its headline that the Israeli attack came after dozens of rockets were fired at Israel from Gaza.
The spokesman for the Israeli Foreign Ministry on Twitter called the headline "a lie" and demanded it be changed immediately – in capital letters. BBC News complied.
Think your friends would be interested? Share this story!
You can share this story on social media: