Story of 2 elderly Germans who ran away from care home to attend metal festival is (sadly) untrue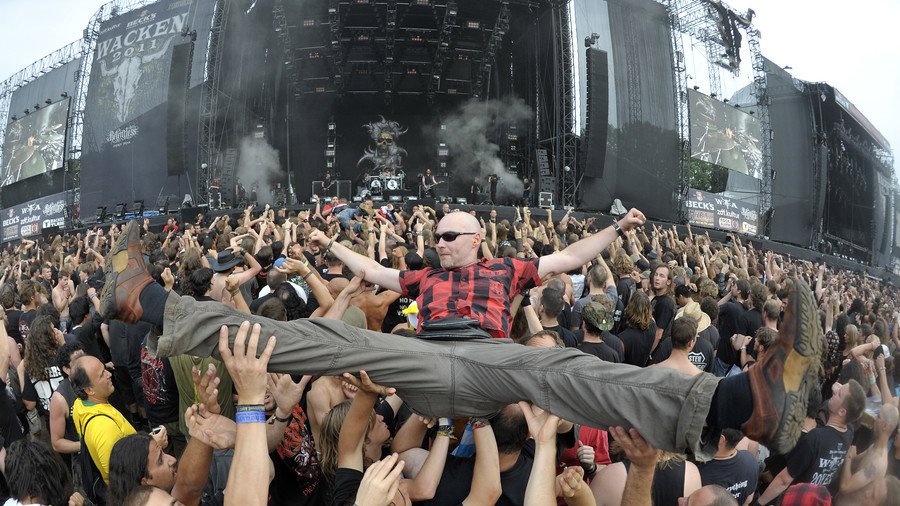 A poorly-worded police statement can ignite a fake news explosion better than a dozen YouTube conspiracy videos, as illustrated by the collapse of a heart-warming tale about two OAPs going head-banging one last time.
A single paragraph report from the police department of the town of Itzehoe, northern Germany, at the weekend, referred to the 3am detention of "elderly gentlemen" who had attended the Wacken Open Air festival and who were "unwilling to go back to their retirement home," forcing a taxi to be arranged.
"They obviously liked the metal festival," police spokeswoman Merle Neufeld later told public broadcaster Norddeutscher Rundfunk, supplying the perfect quote.
Reminiscent of the plot of dozens of films, from The Bucket List to Knocking on Heaven's Door, the image captured the attention of headline writers worldwide, always looking for the life-affirming stories that help their readers stave off fears of the imminent decrepitude of old age and the inevitability of death.
But what actually happened, police revealed as they got hold of the details, is that the two men were not elderly, but aged 58 and 59. Their care home is not for retirees, but those suffering from mental illness. Nor were they escapees, as they simply left for the day and failed to check back in at the scheduled time of 10pm. Worst of all, at no point did they attend the metal festival.
Instead, the police found the two men, who drank all day and failed to catch the last bus home, lying at the bus stop in a state of some "distress and confusion." After being given medical aid, they were offered to be put back in a taxi, at which point one refused, and began to argue. Eventually, both were cajoled into accepting the ride, and were driven to their facility, accompanied by a police escort.
Still quite possibly a good day for those involved, but hardly an incident to spawn a thousand reports, or offers of a movie adaptation.
Think your friends would be interested? Share this story!
You can share this story on social media: