Israeli soldier who killed stone-throwing Palestinian promoted to head of IDF infantry brigade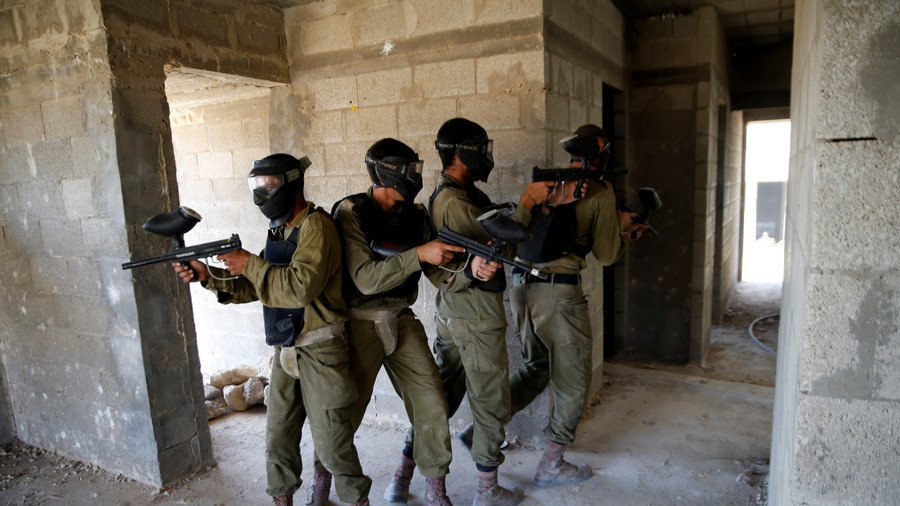 An Israeli soldier who shot dead a Palestinian teen for throwing a rock at his car in 2015 is being promoted to commander of one of Israel Defence Force's (IDF) main infantry brigades.
The promotion of Colonel Yisrael Shomer to Nahal Brigade commander was confirmed by the IDF as part of a series of personnel changes, Haaretz reports.
Shomer was filmed shooting dead 17-year-old Muhammad Ali-Kosba after he threw a rock at the soldier's vehicle near the West Bank village of Al-Ram on July 3, 2015.
CCTV footage of the killing was shared online by Israeli human rights group B'Tselem, who condemned the shooting as unlawful and sent the footage to the Military Police Investigations Unit.
READ MORE: 'Counter to basic human morality': Rights group slams IDF commander for killing Palestinian
A subsequent criminal investigation found that Shomer had acted in accordance with procedures for arresting a suspect, which according to the Military Police, included firing a warning shot into the air followed by two bullets aimed at the teenager's legs.
The shot was misfired, as Shomer was in motion, and hit Ali-Kosba's torso, the investigation found. However, a B'Tselem investigation stated Kosba's body had three gunshot wounds, one in the face and two in the back. B'Tselem also argued that Shomer's conduct had been wrongful as he failed to bring Ali-Kosba to the hospital for treatment.
READ MORE: Gaza border protest: 25 Palestinians injured by Israeli army using live fire and tear gas
In 2016, the IDF's chief military prosecutor ruled that the shooting had been justified and no charges were filed against Shomer. This decision was appealed last year by Ali-Kosba's father.
The colonel will head the Nahal Brigade, one of the IDF's main infantry brigades.

Like this story? Share it with a friend!
You can share this story on social media: