Germany mulls bringing back conscription to boost falling army numbers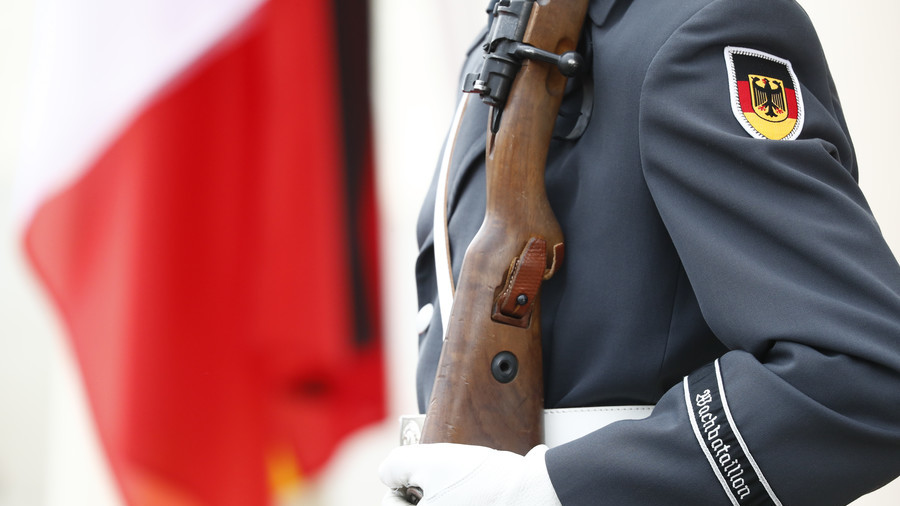 Seven years after abolishing conscription, Angela Merkel's party has floated the idea of bringing back mandatory military service. The proposal, which doesn't sit well with everyone in Germany, has stirred a nationwide debate.
The discussion unfolded after Annegret Kramp-Karrenbauer, secretary general of Chancellor Merkel's Christian Democratic (CDU) Party surprisingly proposed the reintroduction of national service. "I can promise now – we will discuss the issue of conscription very intensively again," she told Frankfurter Allgemeine newspaper.
Kramp-Karrenbauer, who has been tipped as Merkel's heir apparent, added that she was not necessarily in favor of compulsory military conscription. "There are many ways to serve," she said.
Another top CDU official, Michael Kretschmer, who is the prime minister of Saxony, called for a referendum on bringing back conscription. "Suspension of conscription has been perceived premature. At the end of a thorough discussion, citizens should be asked [about the issue]," he tweeted.
Troop shortages have become so pronounced in the Bundeswehr that military leaders recently said they were considering "available options" to fill their ranks, including attracting nationals of other EU countries by offering the prospect of obtaining German citizenship.
However, skeptical politicians doubted if compulsory service would be sufficient to address the needs of the modern military. Hans-Peter Bartels, head of the parliamentary defense committee, whose Social Democratic Party is the CDU's junior partner in the grand coalition, argued that mandatory service would clash with Germany's ban on forced labor.
"I think it is very unlikely to assign 700,000 young men and women every year to various mandatory assignments, as attractive as this idea may sound," he said, as cited by Deutsche Welle.
The pro-business Free Democrats dismissed the proposal as "absurd" and cautioned about the "horrendous waste of money" should conscription be brought back. Other opposition parties in the parliament; the Left and the Green Party, also oppose the idea.
"Old-fashioned universal conscription is not going to help us with our current security challenges," said Henning Otte, a leading CDU MP.
Meanwhile, right-wing nationalist Alternative for Germany (AfD) happened to be the only opposition party that backed reviving compulsory military service. On Twitter, AfD faction leader Alice Weidel said the suspension was "a grave mistake," urging its reversal, and a move to turn the Bundeswehr into "an attractive employer."
Some in the military were also in favor of the idea. Retired general Egon Ramms, who once led NATO forces in Afghanistan, told Frankfurter Allgemeine: "[Conscription] doesn't mean that service members will deploy in hotspots like Mali or Afghanistan. But there are other missions like the one in the Balkans where I can imagine it."
The German armed forces had conscription service for male citizens until 2011. Karl-Theodor zu Guttenberg, then-defense minister, championed the abolition of compulsory service, calling it obsolete in an age of professional, well-trained military. However, Germany's Basic Law still contains provisions that could potentially see conscription being reintroduced.
At the time, a recruit would go through three months of basic training and would normally reach the rank of Obergefreiter (similar to US Army's Private First Class). A German conscript was given free healthcare, housing, and food, and was provided with free tickets for travel between his home and the military base.
Conscripts could not be deployed for active service in hotspots unless they consented to such a deployment. German contributions to forces such as ISAF in Afghanistan or KFOR in Kosovo were exclusively made up of professional soldiers and volunteers.
Like this story? Share it with a friend!