'God' agreed to send all victims of extrajudicial killings to heaven, Duterte claims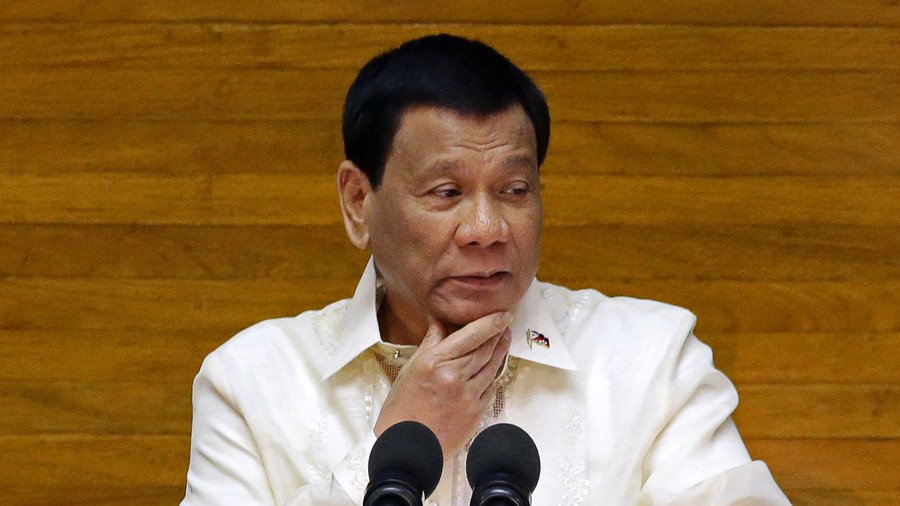 All victims of extrajudicial killings will get a free pass to heaven, Philippines President Rodrigo Duterte announced after purportedly consulting with "God" on the issue.
Speaking at the opening of a drug rehabilitation center on Friday, the eccentric Philippines leader disclosed that he had "asked God" for "all the victims of extrajudicial killings" to go to heaven – and God consented.
Duterte said that when he asked for the favor, God replied: "I can, I can."
Duterte launched a brutal war on drugs after taking office two years ago, with more than 12,000 believed to have been killed by police or "unidentified gunmen" since then, according to Human Rights Watch.
Expanding on his theological ruminations, Duterte added that "my God is not your God. I believe in a universal being," and "reserve the hottest place in hell for me and may I burn in eternity, if there is hell."
The president has a colorful history of impious outbursts, once even calling the Christian God "stupid." Last month Duterte even promised to resign immediately if anyone could prove that God exists. Despite vowing that he wouldn't apologize "in a million years," Duterte later said he was sorry for speaking ill of the Lord, after mass uproar over his comments spread through the predominantly Catholic country.
Like this story? Share it with a friend!
You can share this story on social media: