'Ghettoes are never good': Locals fear new migrant 'anchor centers' in Germany will fuel tensions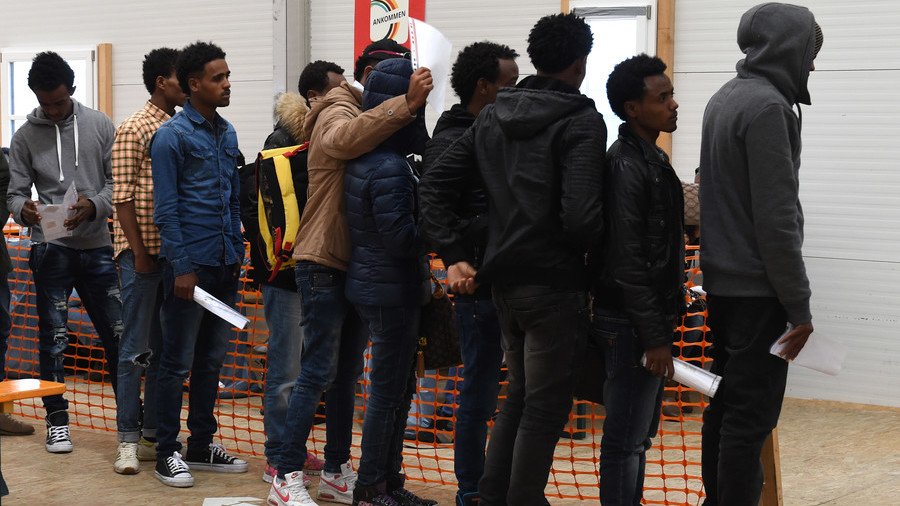 The German government hopes migrant reception centers will ease tensions, but the people on the ground fear the opposite will happen. RT explores how locals in Bavaria are reacting to the idea.
The mood in the Bavarian town of Bamberg became heated when a migrant reception center recently opened in the area, the locals told RT. "Putting people into migration centers makes no sense at all because it makes them like a 'ghetto'. Ghettoization was never good in history," one person said.
The new centers are part of a compromise solution hammered out in a hard-fought battle over migration policy between Chancellor Angela Merkel and Interior Minister Horst Seehofer – a fight observers feared would lead to the downfall of the ruling coalition.
The Bamberg reception center – of one seven such facilities opened across Bavaria – is designed to house up to 3,400 migrants illegally entering Germany through Austria. The gated compounds, surrounded by high fences with barbed wire, are known as 'Anker' centers – German for 'anchor', and shortened from 'arrival, decision and repatriation'.
The authorities insist that the facilities will only serve as temporary shelters. Locals, however, remain skeptical and suspicious.
Residents are worried that the thousands of newly-arriving migrants will be too much for a quiet town with a population of 70,000, and the local authorities share their concerns.
The center is "a big burden" for the community, Ulrike Siebenhaar, the press secretary of the mayor's office, told RT. "We are afraid that, should there end up being more people in the refugee center, it could lead to social tensions developing."
One of the main concerns on the ground is that the migrants are causing a surge in crime. "Since the reception center opened, we have had at least one theft each week. It is very noticeable, and it has increased a lot," local shop owner Arno Doring recalled. "The fact is, 90 percent of theft is done by people from these centers."
Think your friends would be interested? Share this story!
Subscribe to RT newsletter to get stories the mainstream media won't tell you.
You can share this story on social media: