Plane engine inferno: Emergency crew douse flames as jetliner lands (VIDEO)
Published time: 3 Aug, 2018 10:22
Edited time: 4 Aug, 2018 09:53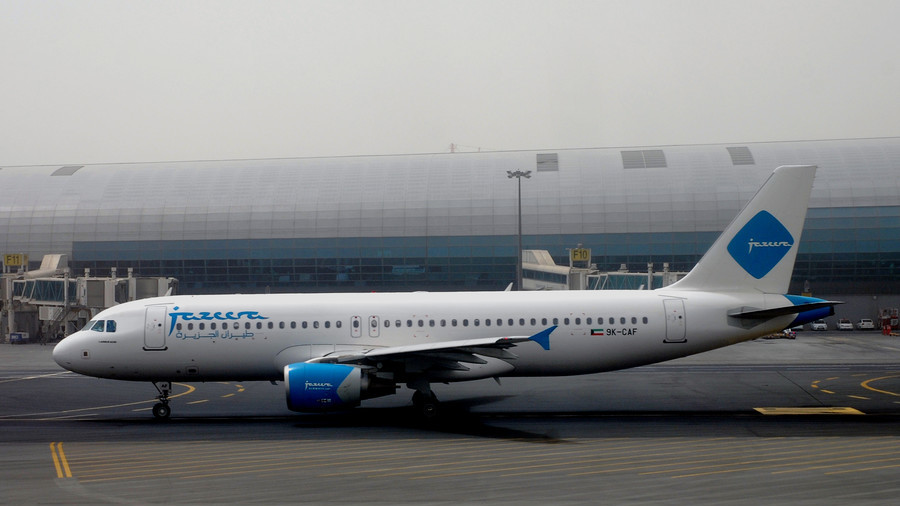 A Jazeera Airlines flight packed with passengers landed in a blaze of flames when one of its engine dramatically caught fire as the aircraft was touching down at an airport in India.
The flight from Kuwait landed at Rajiv Gandhi International Airport (RGIA) in Hyderabad at 1:29 am local time on Thursday and the crew noticed the fire within minutes, the Hindu reports.
The pilot immediately turned off the engine and brought the aircraft to a stop on the runway. Firefighters arrived at the scene to extinguish the blaze as passengers watched from inside the plane.
Jazeera Airways said in a statement that "the aircraft experienced a brief tailpipe flare in the right engine."
"The flare was quickly extinguished," it said. "All 145 passengers disembarked the aircraft normally at the gate." No injuries were reported.
Like this story? Share it with a friend!