Sandstorm from space: ISS astronaut snaps epic images of Sahara tempest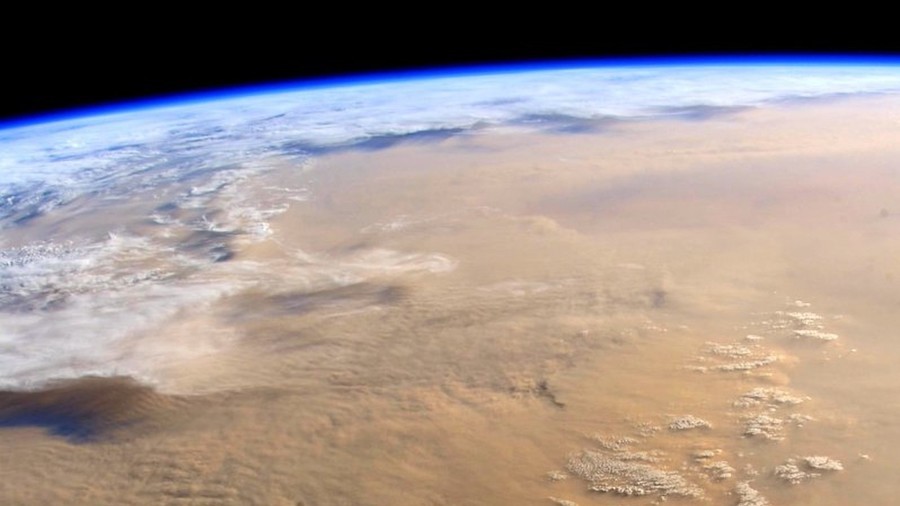 NASA astronaut Ricky Arnold has shared an incredible snap of an epic sandstorm rolling across the Sahara desert from his unique viewpoint aboard the International Space Station (ISS).
The awe-inspiring image was posted by Arnold on Twitter and quickly drew comparisons with the huge dust storm raging across the Martian surface.
One commenter described the snap as "a sea of sands." The Sahara is the largest hot desert in the world, comprising of much of North Africa. Sandstorms coming from the Sahara are known locally as a simoom.
Arnold has been on board the ISS since March 23 and, like previous astronauts who have made the phenomenal space journey, he has been sharing his extraordinary views from the station.
READ MORE: 'Raw, silent beauty': Astronaut captures spectacular lightning storm from space (VIDEO)
In May he shared an 'out-of-this world' selfie, taken some 250 miles (400km) above Earth, during a spacewalk. The veteran astronaut was also lucky enough to film dozens of lightning strikes lighting up North America. Arnold is set to return to Earth in October.
If you like this story, share it with a friend!