Twisted truth? 'Hero' Swede stopped deportation of migrant who was allegedly sentenced for assault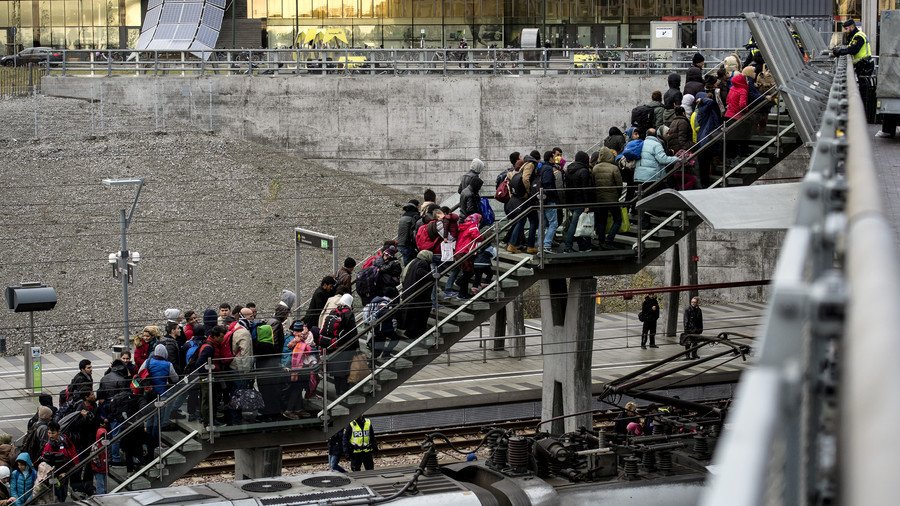 A story about a Swedish student being hailed as a 'hero' for temporarily stopping the deportation of an Afghan man has taken a surprising twist after it emerged that the migrant 'victim' had reportedly been sentenced for assault.
The 'deportation drama' unveiled on board an airliner about to take off for Turkey from the Swedish city of Gothenburg earlier in July. Elin Ersson purchased a ticket after learning that a 52-year-old Afghan asylum seeker would be on the plane, as he was being sent back to his home country.
Live-streaming the whole event on her Facebook page, Ersson explained the reasons behind her protest amid tense and emotional scenes.
"There is a man who is going to get deported to Afghanistan, where he will most likely get killed," she said in the footage, adding that she would not "sit down until this person is off the plane." "All I want to do is stop the deportation and then I will comply with the rules here. This is all perfectly legal and I have not committed a crime," the lone activist can be heard saying.
The emotive video gathered almost five million views and Ersson has since amassed some 50,000 followers on Facebook. People branded the girl "a hero" and thanked her for her courage.
However, this 'heroic' story has gained a new angle that could turn the whole plane drama upside down. The authorities had quite a solid reason for the man's deportation, as he had been sentenced for assault, the Swedish police recently confirmed to Fox News. The man's application for asylum in the Scandinavian country was also rejected. No further details were released by police.
READ MORE: Student stand-off on Swedish airliner scuppers Afghan expulsion (VIDEO)
A report about the man's prison sentence for assault also appeared in the Finnish Helsingin Sanomat newspaper, which said that the Afghan will still eventually be deported.
Sweden, like many other EU states, was struck by the worst refugee crisis since WWII in 2015. However, the Scandinavian country rolled back its open-door migration policy and has recently intensified its crackdown on illegal immigrants. In the first half of 2018, the country received around 10,000 applications, while in 2015 this number exceeded 160,000, according to data from the Swedish Migration Agency.
Subscribe to RT newsletter to get stories the mainstream media won't tell you.
You can share this story on social media: