Spain can't absorb 'millions of Africans,' new opposition leader tells government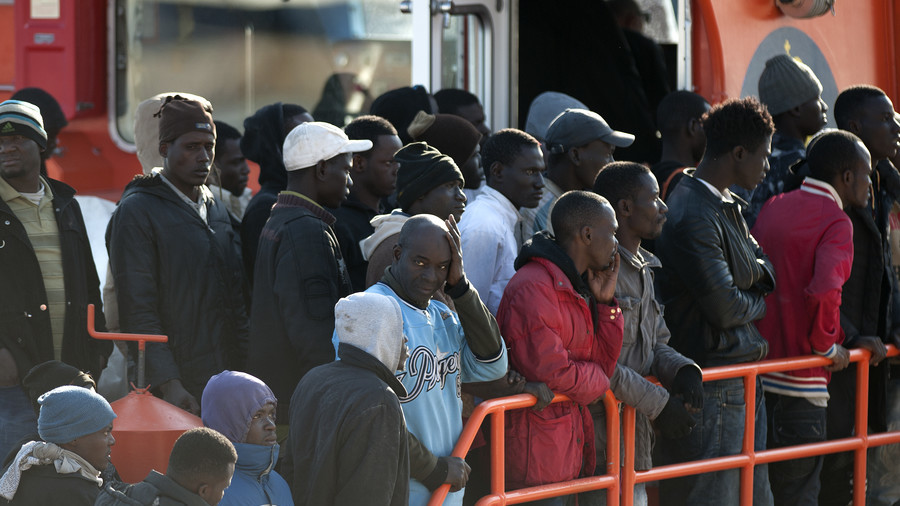 Spain is the new center of Europe's migrant crisis – and the conservative Popular Party leader Pablo Casado has blamed the socialist government after they accepted migrant rescue boat 'Aquarius,' which Italy had turned away.
The rescue boat, which carried 630 migrants, has been operated since February 2016 by SOS Mediterranee and Medecins Sans Frontieres (MSF). Italy and Malta rejected the rescue boat in June, sparking a bitter row within the European Union, with the two countries demanding another member of the bloc take in the migrants on board. The ship ended up docking in Valencia; a move that Casado warned may be seen as a welcome sign for more arrivals.
Now, the new Popular Party leader, who replaced Mariano Rajoy only a fortnight ago, has hit out at the current Spanish government, who are seen to be a soft touch on migration. Casado stated that Spain can't "absorb millions of Africans who want to come to Europe," according to the Times, adding that "it is not possible that there are papers for all" who came to Spain on board the rescue boat.
The Spanish government hit back at Casado's statement, with a spokeswoman saying Casado's suggestion that taking in the 'Aquarius' means arrivals will increase is "false." She added: "When Italy closed its ports and the route to Greece was harder, this made more migrants head to Spain. It needs a European response."
Spain's new socialist prime minister, Pedro Sanchez, said following the acceptance of the 'Aquarius' and her migrant passengers that it is Spain's "obligation to help avoid a humanitarian disaster by offering a safe harbor to these people."
The Red Cross has confirmed that the influx of migrants is exhausting humanitarian resources in Spain. Its migrant and refugee department head in the southern coastal port city of Malaga, David Ortiz, told Politico that the charity is "seeing double the numbers arriving compared to the same period last year." While Ortiz said the Red Cross can manage the high number of migrants, when "300 people arrive on the same day, it gets difficult," he admitted.
Subscribe to RT newsletter to get stories the mainstream media won't tell you.