Largest penguin colony in the world has shrunk by 88%, researchers don't know why
Published time: 31 Jul, 2018 18:01
Edited time: 1 Aug, 2018 09:31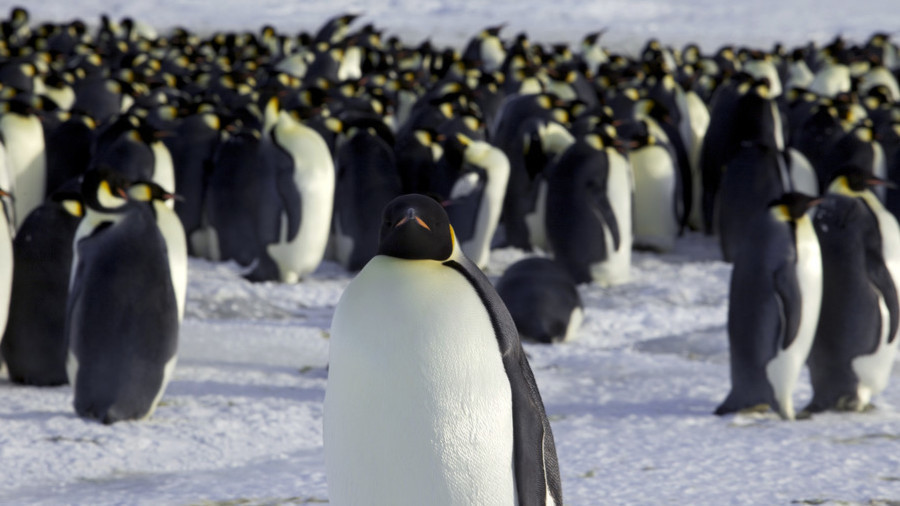 The largest king penguin colony in the world has shrunk by 88 percent over the last 30 years, according to high resolution satellite images which have tracked the drastic decline since the 1980s.
Research published in the journal Antarctic Science says aerial and satellite images show a worrying future for the colony, located on France's uninhabited Île aux Cochons in the Indian Ocean, between Africa and Antarctica.
The paper says only 60,000 breeding pairs of king penguins remain in photos taken between 2015 and 2017, down from half a million pairs recorded in the 1982.
"It is completely unexpected, and particularly significant since this colony represented nearly one third of the king penguins in the world,"said lead author Henri Weimerskirch, who first visited the colony in 1982.
READ MORE: Penguin Apocalypse: Adelie colony in Antarctica faces extinction as giant iceberg blocks sea (VIDEO)
Most concerning is researchers from the Chizé Center for Biological Studies (CNRS) say there are no clear reasons for the steep decline. Previous research suggested some of the bird populations may be at risk because of climate change.
"The possible causes of this decline were explored but no plausible explanation for such an unprecedented decrease in penguin populations was found," wrote the authors of the study.
Researchers say the study highlights the use of satellite imagery as a non-invasive technique for population monitoring, and stresses the need for further research on the causes of this alarming decline.