Petition aims to shape Turkey's Batman province like superhero logo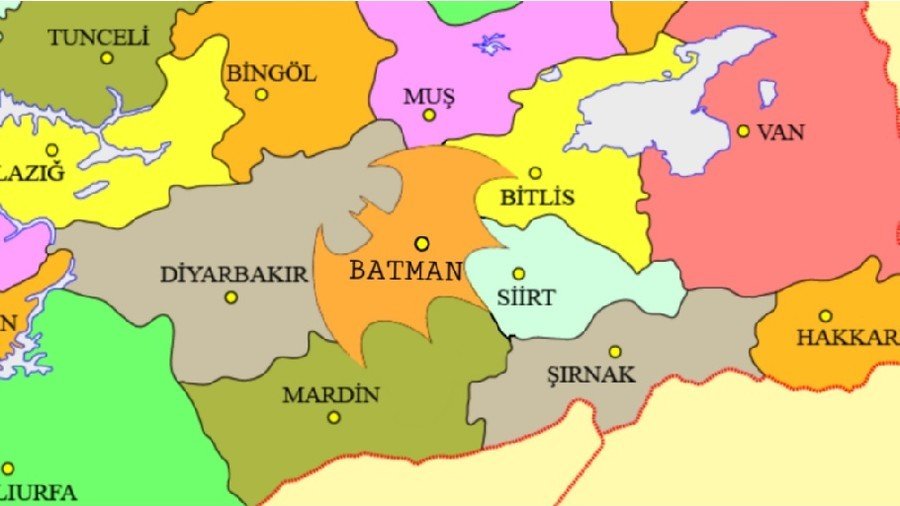 A petition started last week on the website change.org is seeking to change the borders of Turkey's southeastern Batman province so that it resembles the logo of the eponymous superhero on maps. Over 10,000 people have subscribed.
Submitted by a user named Kemal Atakan Kırca, the online petition includes a map showing how the province should look. "Batman needs some change! We can start with the border. By changing the border, we can make it more realistic," the text addressed to the governor of the province said.
More than 10,000 people had signed the petition in just five days, and is now growing towards 15,000. There are over 500,000 people living in Batman – pronounced 'Baht-mahn' and named after an old Turkish measure of weight.
The provincial capital city of Batman is built on a river of the same name, but the province only assumed the name in the 1950s.
Batman once tried to capitalize on its association with DC's caped crusader. In 2008, city mayor Huseyin Kalkan announced that he would sue Warner Bros and director Christopher Nolan for using the name of the city in "Batman Begins" and "The Dark Knight" without paying royalties.
The mayor didn't seem to be concerned that the comics character was created by artist Bob Kane and writer Bill Finger in the late 1930s – two decades before the Turkish province was renamed. In the end, the lawsuit never materialized.
Meanwhile, commenters on change.org have suggested new ways to improve life in the province. The suggestions include renaming its capital Gotham, after Batman's home city.
Think your friends would be interested? Share this story!
You can share this story on social media: