Zimbabwe holds first post-Mugabe elections, US has already made its choice
Published time: 30 Jul, 2018 14:00
Edited time: 2 Aug, 2018 13:00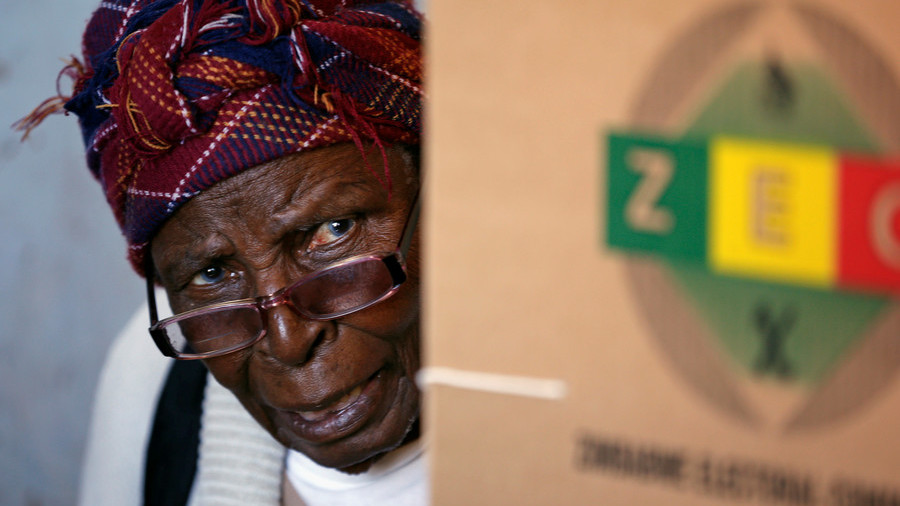 Zimbabwe's presidential election is a chance for the people to choose a new leader after decades of Robert Mugabe's rule. However, some big global players don't want the "wrong candidate" to win, one analyst told RT.
The southern African nation of Zimbabwe held its presidential election on Sunday – the first since Robert Mugabe was ousted from power following 37 years in charge. A record 23 presidential candidates were cleared to run for office, but the main battle is unfolding between just two – incumbent President Emmerson Mnangagwa and opposition leader Nelson Chamisa.
Mnangagwa, who came to power after Mugabe's ousting, was the latter's long-standing ally, but the former leader has not voiced any support for the current president. Mnangagwa, 75, reportedly seeks to deepen and develop ties with Russia and China and is expected to win 40 percent of the vote, according to pollsters.
His main rival Chamisa is 40 and, if elected, would become Zimbabwe's youngest-ever president. This candidate is pro-American, travelling to the US alongside fellow politicians from the MDC Alliance to meet State Department officials and members of Congress at the end of last year.
According to political analyst and author Howard Feldman America "is playing a dangerous game." While Zimbabweans are deciding who to choose, the US is struggling to influence a country whose economy has seen significant investment from China. America's choice of candidate could well backfire, Feldman told RT.
"I think it fairly dangerous and fairly obvious, that the US are going to have some form of influence," he said. "Americans are playing quite a dangerous game with this, because if the wrong candidate as far as they are concerned, which is Mnangagwa, retains power, if he is able to succeed – and it does look like he is going to – then America will certainly be left on the outside of it."
Subscribe to RT newsletter to get stories the mainstream media won't tell you.