Israel vows more controversial settlements in W. Bank, says it's 'best answer to terrorism'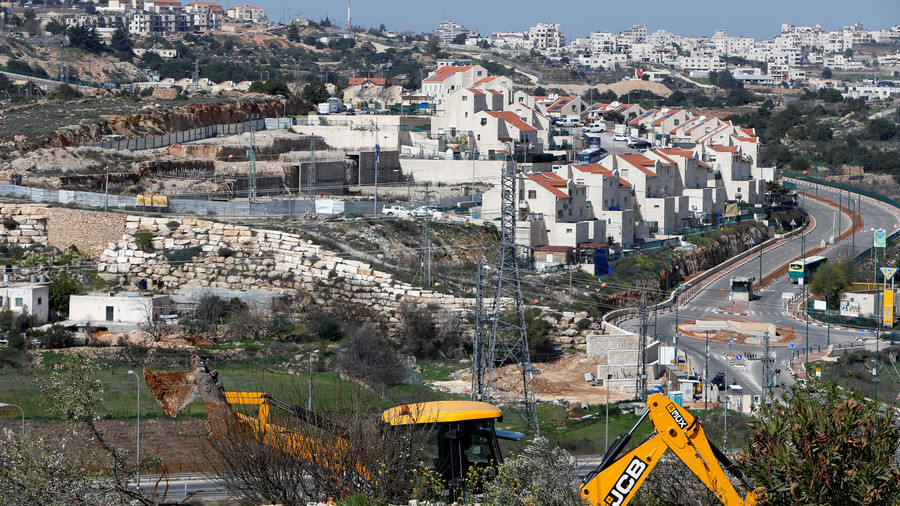 The Israeli defense minister has vowed to expand controversial settlement policies in the West Bank, claiming that it is the "best answer to terrorism." It follows a stabbing attack by a Palestinian.
"The best answer to terrorism is the expansion of settlements," Avigdor Lieberman tweeted on Friday. He ordered the construction of some 400 "housing units" to proceed in the area, and the plan is set to be approved in the coming weeks.
The minister had already vowed to boost the construction project in May, just a week after dozens of Palestinian protesters were killed and more than 2,000 were injured by the IDF during protests against Israeli occupation near the Gaza border.
Israel has been developing settlements in the occupied West Bank despite international condemnation.
The settlement policies were deemed illegal by the UN, and the Rome Statute of the International Criminal Court said the Israeli activities constitute war crimes. The settlements policies in the area have been long considered one of the key issues responsible for flaring up tensions during the Israeli-Palestinian conflict.
On Thursday, three people were stabbed, including one fatally, by a 17-year-old Palestinian in the settlement of Adam. The attacker, identified as Muhammad Tareq Yusuf, was eventually shot dead. Before the attack, the teenager wrote a Facebook post announcing that the "time has come for a great revolt," as he condemned the Israeli crackdown on Palestinians in the Gaza Strip and the West Bank.
Think your friends would be interested? Share this story!
You can share this story on social media: