'We need new EU Commission': Hungarian PM launches scathing attack over migration policy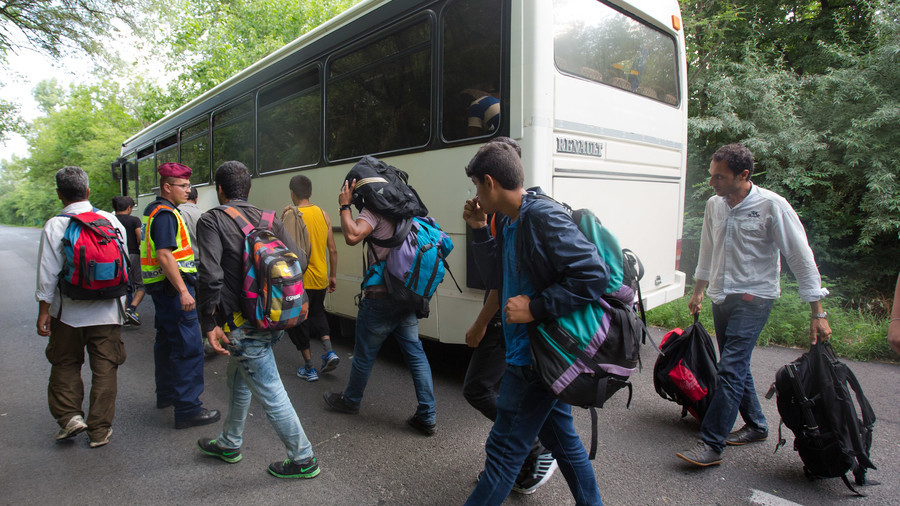 In another sign of discord over migration inside the EU, Hungarian Prime Minister Viktor Orban has called for a new commission that can hammer out a practical solution to the crisis, saying the current one has "no significance."
Orban took a swipe at the executive body for condemning those countries which insist they are protecting their borders from migrants.
He said the latest proposals by the Commission – currently led by Jean Claude-Juncker – were like "the last movements of frogs' legs in biological experiments which we saw when we were at school, which no longer had significance. We need a new commission... with a new approach," Orban told local radio.
"We need a commission after the European elections which does not punish those countries that protect their borders like Hungary," he added.
While falling short of singling out any member state, the leader, whose party holds a two-thirds majority in the Hungarian parliament, instead called on the EU to condemn those countries who allow millions of migrants to enter the bloc.
It comes after the EU referred Hungary to its Court of Justice over attempts to clamp down on immigration through a law which criminalizes helping asylum seekers. The law could see anyone found to be working for or with non-governmental organizations involved in helping or campaigning for asylum seekers jailed.
The 'Stop Soros' law, as it has come to be known, is named after renowned Hungarian-born philanthropist and open borders supporter George Soros. Orban has accused him of attempting to use mass migration to undermine Europe's stability.
Hungary's government claims the legislation is doing Europe a service as it stems the flow of migrants arriving from north Africa and the Middle East. It also claims it is necessary to keep the nation safe.
A nine-hour EU summit was held in June in a bid to hammer out a joint solution to the ongoing migrant crisis. Officials laid out a plan which would see secured control centers being propped up in countries which consent to taking in migrants arriving on rescue boats from the Mediterranean. But the plan was met with skepticism as critics claimed it's unclear how it will be implemented.
Italy's Deputy Prime Minister Matteo Salvini on Wednesday slammed part of the plan – the EU's offer of €6,000 for every migrant rescued – as "charity." He said the bloc's offer is nowhere close to the €40,000 figure he claimed is the minimum to sustain an individual migrant.
Like this story? Share it with a friend!
You can share this story on social media: