No 'confusion': IDF knew intercepted Sukhoi jet was Syrian, not Russian, spokesman confirms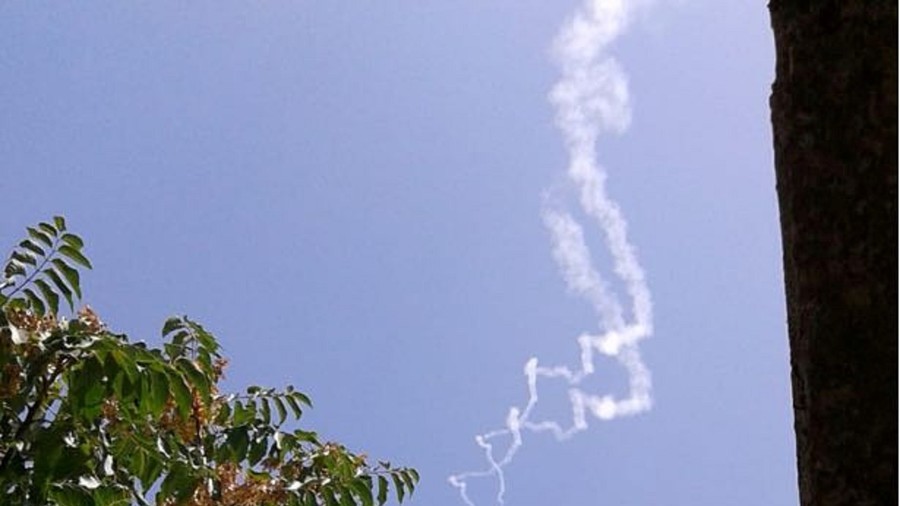 Israeli forces were certain the Sukhoi jet they intercepted with Patriot missiles over the Golan Heights on Tuesday did not belong to the Russian Air Force, an IDF spokesman told media.
There was no "confusion" over the fact that the aircraft belonged to the Syrian army, Jonathan Conricus, head of the International Media Branch at the Israel Defense Forces, told reporters, as cited by the Times of Israel. The Israeli army has been in regular contact with Moscow, he stressed, adding that previously the Israeli army hesitated when targeting incoming planes out of concerns they might belong to the Russian Air Force.
The IDF spokesman said that the plane which was targeted may be a Sukhoi Su-22 or Su-24. These supersonic, all-weather attack aircraft were developed by the Soviet Union. Both types have been in service with the Syrian Air Force.
Conricus said that the IDF increased air force activity in southwestern Syria on Tuesday morning. "We have passed a number of messages, in a number of languages, in order to ensure that no-one violates Israeli air space," he added.
The aircraft took off from the Tiyas (T-4) Military Airbase in Homs province, the largest in Syria, and travelled "at high speed" toward the Golan Heights, according to the spokesman. Earlier on Tuesday, the IDF confirmed that it fired interceptor missiles at a Syrian Sukhoi warplane, adding that the aircraft had penetrated Israeli-controlled airspace.
Syrian state news agency Sana cited a military source which insisted that the aircraft was conducting raids in Syrian airspace when it was intercepted by Israeli forces. One of the pilots of the targeted jet died, while the fate of the other is unknown, a Syrian military source told RIA Novosti.
Israeli PM Benjamin Netanyahu, has, meanwhile asserted that Syria made a "gross violation" of the 1974 ceasefire agreement, which left most of the Golan Heights under Israeli control.
A statement from Netanyahu called the attack "appropriate," saying "we insist that Syria stringently honor the separation of forces agreement between us and them."
Although Israel extended its laws to the occupied Golan Heights in 1981, it is not internationally recognized as part of Israel.
Think your friends would be interested? Share this story!