Biting bug ban: French mayor forbids mosquitoes from entering his village
Published time: 24 Jul, 2018 09:48
Edited time: 25 Jul, 2018 15:58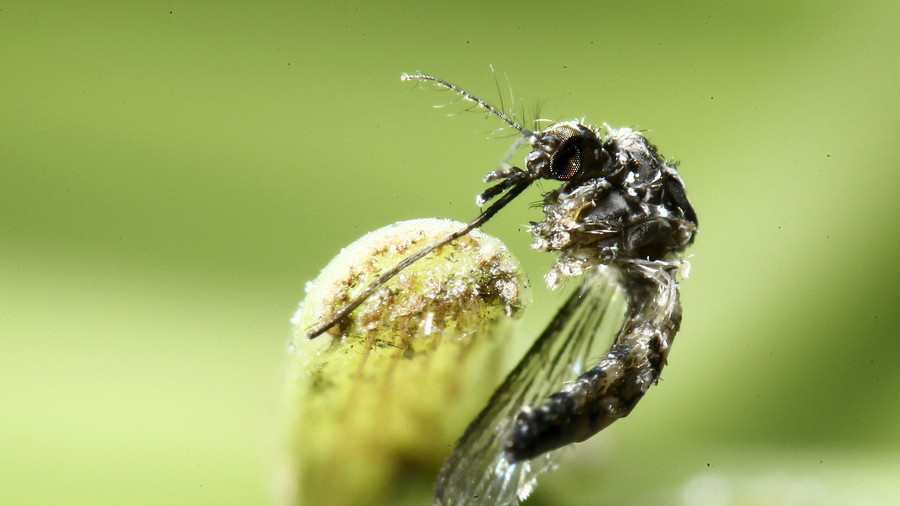 Mosquitoes have been officially banned from a village in western France by the local mayor after residents complained of being inundated by the pesky bugs.
Andre Marchand made the decree in his village of Briollay in Maine-et-Loire, western France in July after severe flooding brought an influx of mosquitoes that swiftly began nibbling on locals.
The mayor says he does understand that the mosquitoes won't abide by the ban, but says it was his way of attempting to appease residents and their constant complaints about the irritating insects.
"I was being stopped and questioned by so many inhabitants of Briollay that a councillor told me to take out the decree against mosquitoes," the mayor told France Info. "It was just a humorous way of making the locals understand that I can't actually do anything. Most of them found it funny."
Aside from the ban, Marchand has installed several measures that are more likely to stop the insects, including three traps that attract mosquitoes with pheromones and kill them with carbon dioxide.
"Now it's better, we have far fewer mosquitoes. Many are dead, but it's not the decree that has stopped them," Marchand clarified, lest anyone think his ban had stopped the bugs in their tracks.
The traps are only a temporary solution, however, as the village is situated on the river Sarthe, and will inevitably be invaded once again with the next downpour, Marchand warned.
Like this story? Share it with a friend!