FEMEN co-founder kills herself in Paris – report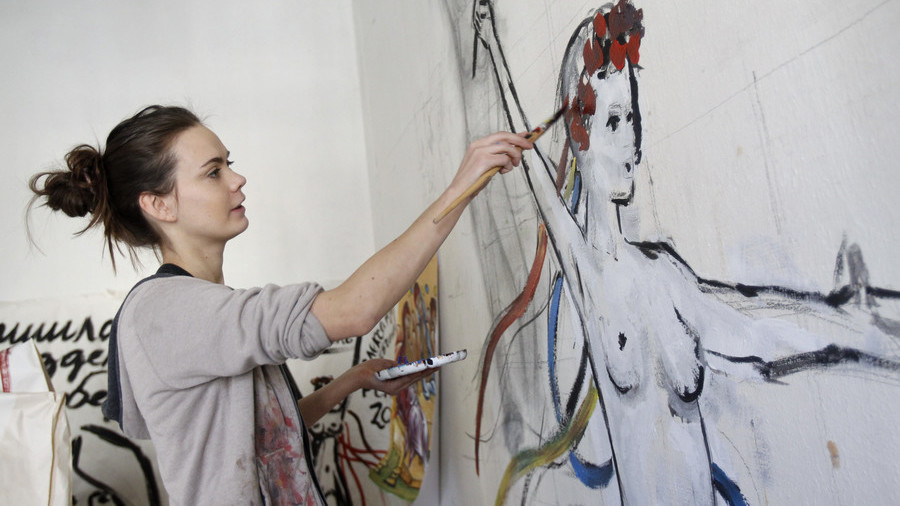 Oksana Shachko, a co-founder of the FEMEN movement, has reportedly killed herself in her apartment in Paris. The group is well-known for organizing topless protests against religion, governments and political figures.
News of Shachko's death was initially shared by her friend on Telegram channel, Paris Burns, on Monday evening.
"Oksana Shachko [one of the founders of FEMEN] committed suicide today, July 23, in her Paris apartment. French police just took her body [for] examination," the message read. It added that Oksana, who worked as an artist, had survived at least two suicide attempts.
The author of the text said that Oksana had a lot of exhibitions, was under the media spotlight, and was befriended by many rich people. "The Paris bohemian [lifestyle] consumed her," the message added.
Anna Hutsol, another FEMEN co-founder, reportedly confirmed the information about Shachko's death to feminist website Ona (She).
READ MORE: Topless FEMEN protester hauled off by Vatican police while breastfeeding (VIDEO)
The latest post on Shachko's Instagram account is dated July 21, and features the words "You are fake" on a white background.
READ MORE: Topless 'sextremist' sends 'get the f**k out' message to Ukrainian leader at Vienna ball (PHOTOS)
The FEMEN movement, founded in Ukraine in 2008, has rallied against religion, governments and other public institutions. The group fled Ukraine in 2013 and has since branched out to a number of other countries. The main headquarters of the FEMEN group is currently located in Paris.
Topless FEMEN activists have regularly staged protests across Europe. The activists repeatedly attempted to kidnap Baby Jesus from the nativity scene at St. Peter's Square in Vatican City at Christmas. Several politicians have been confronted by topless protesters, including France's Marine Le Pen, former Italian PM Silvio Berlusconi, and Czech President Milos Zeman. On one occasion, a FEMEN activist also impersonated Donald Trump outside the US embassy in Kiev.
You can share this story on social media: