Canada shooter identified as Faisal Hussain, 29, of Toronto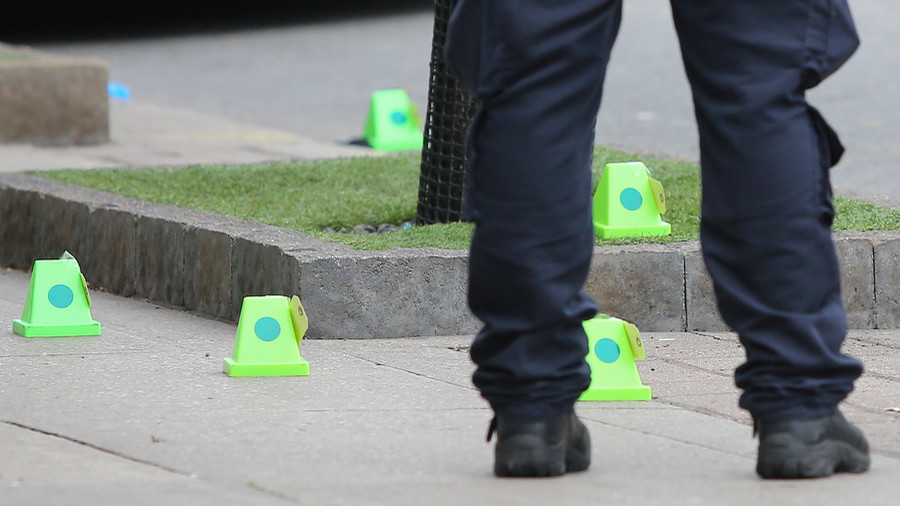 Police in Ontario, Canada, have identified the perpetrator of Sunday's shooting attack in Toronto, in which two people were killed, as Faisal Hussain, 29. His family said Hussain was struggling with mental illness.
The Special Investigation Unit (SIU) identified the shooter on Monday afternoon, citing "exceptional circumstances of this tragic incident and the public interest." Hussain is "of Toronto," the statement said, without going into details.
Due to the exceptional circumstances of the tragic incident last night on Danforth Avenue and the public interest in knowing the identity of the man who was involved in the exchange of gunfire with police, the SIU has identified him. https://t.co/bJZfS0jQFv

— SIU (@SIUOntario) July 23, 2018
The attack took place in Toronto's Greektown neighborhood on Sunday night, when a man dressed in black opened fire, killing two people and injuring 13 more. One of the fatalities was identified as Reese Fallon, 18, a recent high school graduate. The other one was a 10-year-old girl who was not named.
READ MORE: Moment Toronto shooter starts rampage that killed 1, injured 13 caught on VIDEO
Police reported they had engaged in a firefight with the perpetrator and that he was deceased, although they did not specify whether the officers killed him or he took his own life. Initially, they only reported the suspect's age, withholding the name pending an investigation.
Shortly after the authorities named Hussain, his family released a statement expressing condolences to the families of the victims and the horror they felt after learning of his actions.
"Our son had severe mental health challenges, struggling with psychosis and depression his entire life," the statement said. "Medications and therapy were unable to treat him. While we did our best to seek help for him throughout his life of struggle and pain, we could never imagine that this would be his devastating and destructive end."
The police would not immediately identify the motive behind the shooting.
"We do not know why this happened," Toronto Police Chief Mark Saunders told reporters on Monday. "It's way too early to rule out anything."
Reacting to the attack, Toronto Mayor John Tory argued that the city has a gun problem.
"Why does anyone in this city need to have a gun at all?" he asked city councilors on Monday morning.
Despite relatively restrictive firearms ownership laws, Canadian authorities do not require a medical opinion before someone that is diagnosed with a mental illness is issued a license. Toronto has seen 23 gun-related homicides so far this year, compared to 16 in the first half of 2017.
Think your friends would be interested? Share this story!
You can share this story on social media: