Moment Toronto shooter starts rampage that killed 1, injured 13 caught on VIDEO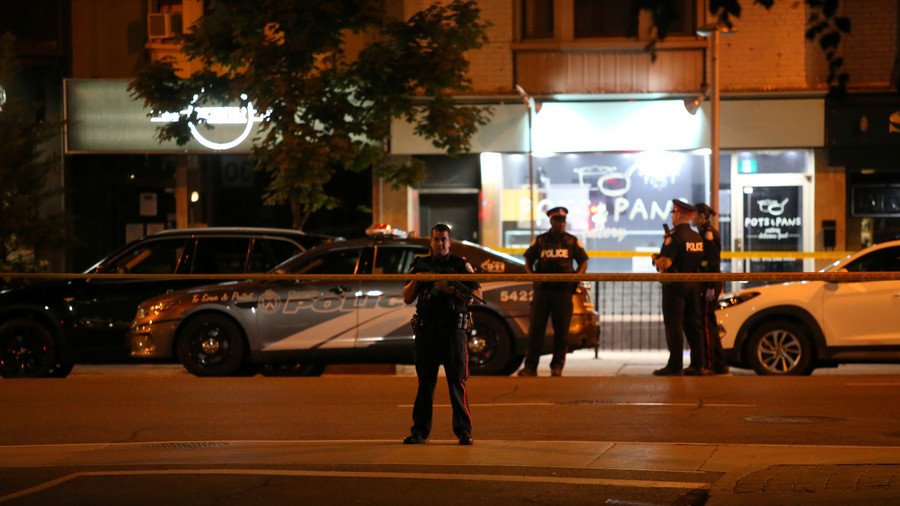 The moment a gunman went on a shooting rampage in Toronto, killing at least one and injured over a dozen, has been caught on camera.
The shooting took place in the Greektown area of the city after 10pm local time on Sunday, according to reports in Canadian media. A man dressed in black fired up to 20 shots, witnesses told the Toronto Star.
A young woman was killed and 13 people were injured, Police Chief Mark Saunders confirmed, adding that the suspected gunman was dead. A young girl is in a critical condition.
Local resident John Tulloch told the Toronto Star that he and his brother had just got out of their car when they heard gunshots. "We just ran. We saw people starting to run, so we just ran," he recalled.
The footage released online shows a man walking quickly down Danforth Avenue, before drawing a pistol as he turns towards a shop front.
You can share this story on social media: