Bibi to meet Russian FM & top general, expert says Israel wants Russia to help get Iran out of Syria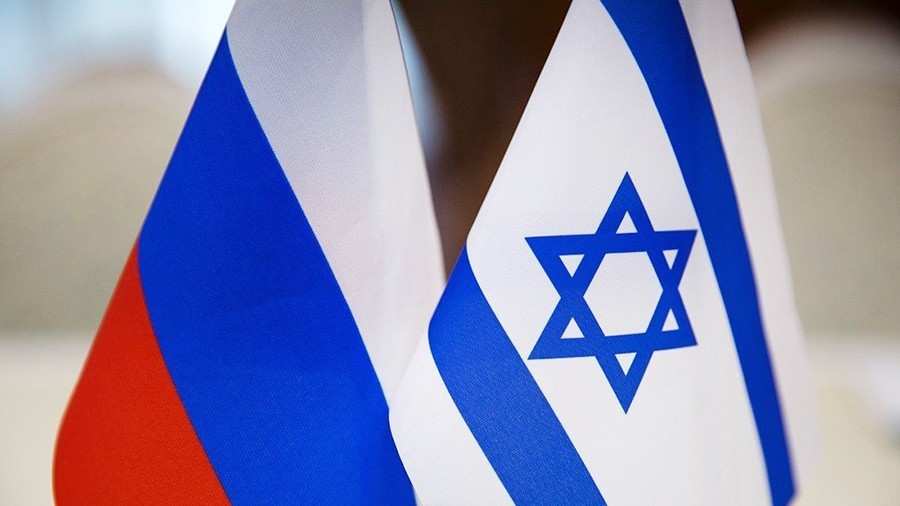 Benjamin Netanyahu confirmed he's meeting Russia's FM Sergey Lavrov and military chief Valery Gerasimov at President Putin's request on Monday. An analyst believes Israel expects Russia to mediate Iran's withdrawal from Syria.
Israel's PM announced the upcoming arrival of the Russian delegation on his official pages on Twitter and Facebook.
Netanyahu said that the meeting was requested by the Russian president "in a conversation a few days ago." Netanyahu held a telephone talk with Putin on July 20 about the Middle East and Syria in particular.
During the announcement of the meeting with Russian top officials, Netanyahu lashed out at 'good old' Israeli arch-nemesis Iran, saying that Israel will continue "to act against any attempt by Iran and its proxies to establish a military presence in Syria."
Iran's presence in Syria may be on the agenda of the Monday event, journalist and Middle East expert Andrey Ontikov told RT, adding that Israel is trying hard to make the Iranian military withdraw from its borders in the occupied Golan Heights.
"Neither Americans, nor Israelis want to see Iranian servicemen in Syria. Somehow it is believed that Russia is the country which is ready to make Iran withdraw [from Syria]," he explained, adding that such a view is an exaggeration.
Israel has recently intensified its bombing of military infrastructure in Syria, arguing that the Iranian presence in the Arab republic and its strong foothold on its borders jeopardizes national security. Israeli jets reportedly targeted Iranian military assets stationed in Syria, killing Iranian military personnel south of Damascus and triggering outrage from Tehran.
Moscow's aim is "to avoid open confrontation between Iran and Israel in [Syria]," Ontikov explained, adding that unfortunately Israel continues "ongoing strikes" on Iranian positions in Syria. "This won't contribute to the de-escalation process [in the region]," the expert lamented.
Tensions between Iran and Israel escalated in February when Israel launched an air raid in Syria after intercepting what it claimed was an Iranian drone crossing into Israeli airspace. Damascus views Israeli actions as a violation of the nation's sovereignty, arguing that strikes only help terrorists, adding that there are only Iranian advisors on the ground.
If you like this story, share it with a friend!