Mattis slams 'authoritarian' Turkey but still wants it to buy F-35 jets – report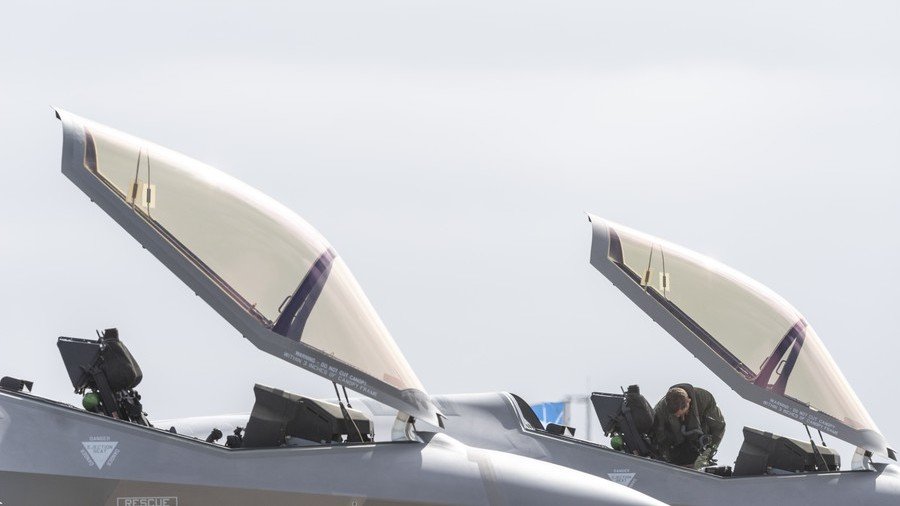 US Defense Secretary James Mattis reportedly lambasted Turkey's authoritarianism and human rights record, but warned that removing Ankara from F-35 program would result in the aircraft's production break and delivery delays.
"I understand and agree with Congressional concerns about the authoritarian drift in Turkey and its impact on human rights and rule of law including the detainment of American citizens such as Pastor [Andrew] Brunson," James Mattis reportedly said in a letter to the chairman of the House Armed Services Committee Rep. Mac Thornberry (R-Texas), dated July and seen by CNN.
Brunson, an American Christian preacher, has been detained in Turkey on terrorism and espionage charges since May. His case, as well as the purchase of Russian-built S-400 air defense systems by Ankara, has contributed to spiraling tension between US and Turkey.
The latter prompted US lawmakers to threaten Turkey with sanctions and ban the sale of F-35's by passing an amendment to the 2019 National Defense Authorization Act in June. Submitting the bill, the Senate cited two reasons, namely Turkey's plans to purchase S-400s from Russia and the detention of Pastor Brunson.
But for Mattis, it wasn't an argument strong enough to halt F-35 delivery to Washington's NATO ally. Noting the administration "is pressing Turkey on these issues," he argued: "At this time, I oppose removal of Turkey from the F-35 program."
The move could spell "a supply chain disruption for the US military and our partners, as well as increase other program costs." The Pentagon chief added that Turkey that has been in the F-35 development program since 2002, had poured $1.25 billion in the controversial project.
If the Turkish supply chain was disrupted immediately, it would result in an aircraft production break and delay delivery of 50 to 75 F-35s, he stressed. In the meantime, it would take approximately 18 to 24 months for the program to "re-source and recover," the Mattis' letter said.
Turkey, which eventually plans to acquire 100 F-35s, had already promised it will go elsewhere if the US fails to deliver on its sale of the jets. Issuing the warning, Turkish Foreign Minister Mevlut Cavusoglu explained that the F-35 deal was a "substantial legal agreement," noting that Turkey has made all of its regular payments. Procurement of F-35s "has nothing to do with our procurement of the S-400s," Cavusoglu said.
Twelve countries participate in the F-35 program. The nine nations that participated in the jet's development are the US, Turkey, the UK, Canada, the Netherlands Italy, Australia, Denmark and Norway. Israel, Japan and South Korea have already took delivery of the aircraft through Pentagon's foreign military sales.
Meanwhile, the F-35 program isn't free of setbacks. Aside from staggering costs, the jet's shortcomings include an ejector seat that can cause neck injuries, an unusable helmet-mounted display system, failing oxygen-supply systems and a mid-air refuelling probe that can break off during use.
In total, the F-35 had 996 unresolved flaws as of January 2018, according to a Pentagon audit. Of these, 111 were considered 'Category 1' deficiencies, namely faults and flaws that could seriously jeopardize pilot safety or security.
Think your friends would be interested? Share this story!
You can share this story on social media: