Only yes means yes: Spain promises new sexual consent law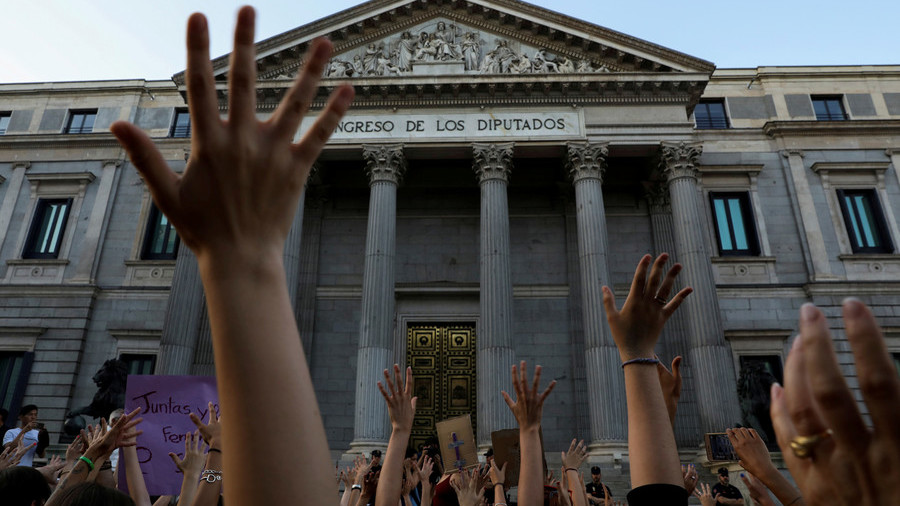 Spain's socialist government has vowed to introduce a new 'only yes means yes' sexual consent law to remove any ambiguities in rape cases following outrage over the verdict in the recent 'La Manada' gang rape case.
Spanish Prime Minister Pedro Sanchez told parliament that under the new measure sex without explicit consent would constitute rape. "To be clear, ladies and gentlemen, if they say no it means no, and if they don't say yes, it means no," Sanchez said.
The proposed legislation follows the notorious sex attack on a young woman during a bull-running festival in Pamplona by a group of five men dubbed 'La Manada,' meaning wolf pack, after the name given to their group chat on WhatsApp.
Read more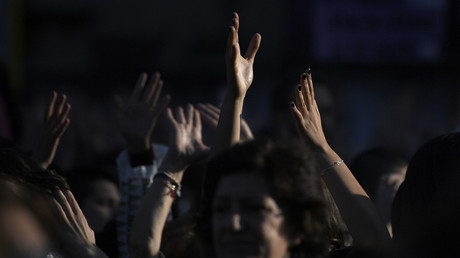 The men were acquitted of rape but found guilty of sexually abusing the teenager. Under Spanish law, a case is only considered to be rape if violence and intimidation are involved. In this case, the court admitted that the woman's consent was compromised but ruled there was no violence or intimidation and convicted the men of the lesser offense of sexual abuse.
It emerged during the trial that the group, which includes a former policeman and a former soldier, took a video of the incident and joked about it in a WhatsApp group.
The court heard that the men, who denied wrongdoing, "pushed" the girl into a deserted hallway and told her to "shut up" before all engaging in sexual activity with her.
In the sentencing document, the victim was described as having "adopted a passive, submissive stance" because she felt trapped and afraid
The men were sentenced to nine years in prison in April – a verdict which sparked mass protests across the country and calls for legislative change. Further protests were held in June when the five men were released on bail pending an appeal against their sentence.
The proposed laws were first unveiled last week by Deputy Prime Minister Carmen Calvo Poyato, who is also the country's equality minister. "If a woman does not expressly say yes, then everything else is no," she said at the time.
The law mirrors similar legislation that came into force in Sweden at the beginning of July. Under the new law, prosecutors no longer need to have evidence of violence, threats or the exploitation of a victim's vulnerability to secure a rape conviction.
If Spain passes the proposed legislation, it will join the minority of European countries that recognize sex without consent as rape – following in the footsteps of the UK, Ireland, Germany, Iceland, Belgium, Cyprus, and Luxembourg.
The 2014 Istanbul Convention of the Council of Europe defines rape as the absence of consent, stating that "consent must be given voluntarily," and it requires all signatories to include laws that define rape as such.
While 32 countries have ratified the Istanbul Convention, only a few European nations have changed their legal definitions of rape.
If you like this story, share it with a friend!
Subscribe to RT newsletter to get stories the mainstream media won't tell you.