Russia wants to question Christopher Steele, Michael McFaul, top politicians for aiding Bill Browder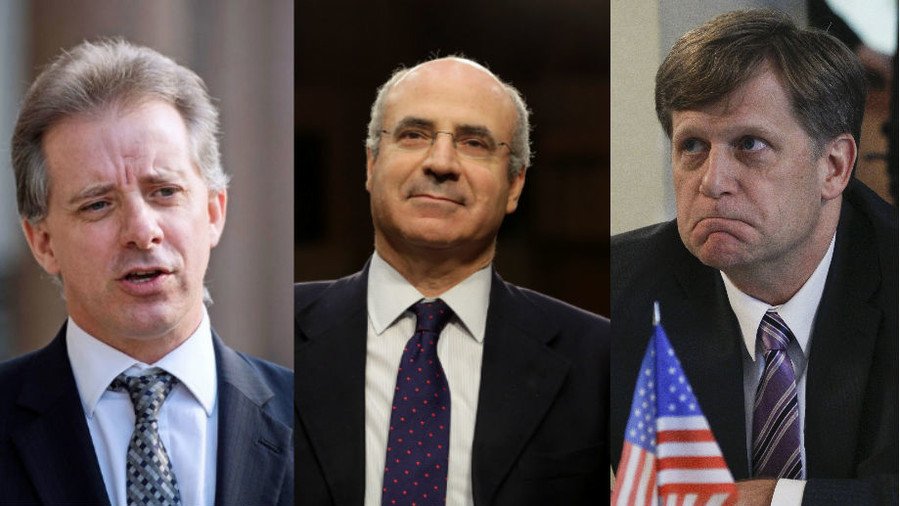 Russia's prosecutor general will demand interviews with American congressmen, security services staff, and other high-profile individuals as it seeks to involve the US in its investigation into convicted financier Bill Browder.
Moscow accuses Browder of illegally taking $1.5 billion out of Russia and fabricating evidence that led to the passing of the sanctions-imposing Magnitsky Act. As part of the investigation, the prosecutor general wants to speak to ex-MI6 agent Christopher Steele, author of the notorious Trump dossier, and former ambassador to Moscow Michael McFaul, who campaigned on behalf of Browder.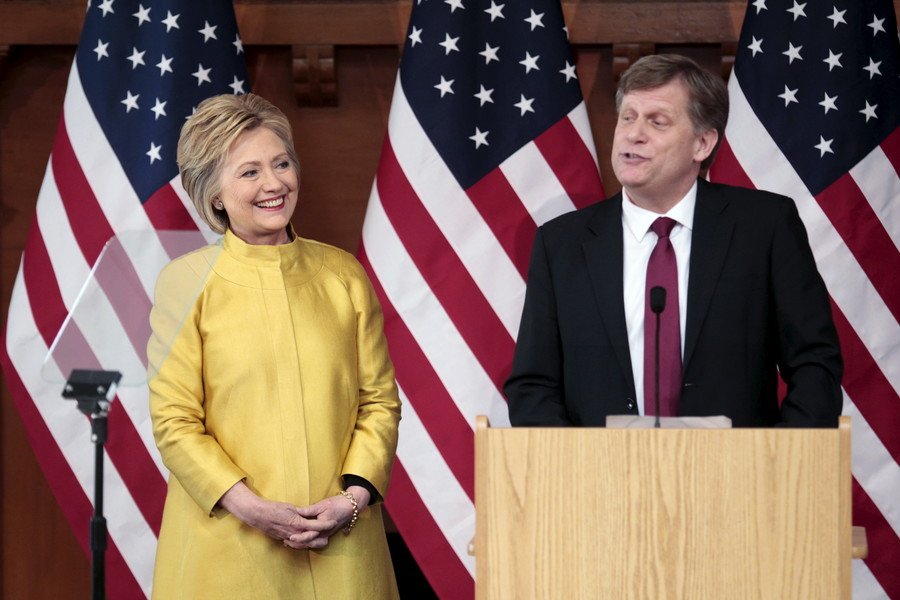 Other persons of interest on what Russia said was an incomplete list included David Kramer, former Assistant Secretary of State for Democracy, Human Rights, and Labor and president of think tank Freedom House, and the billionaire Ziff brothers, who are described as "Browder's long-standing partners in crime."
This was announced by Aleksandr Kurennoy, the head of the mass media department of the prosecutor general's office in Moscow, who said that Russia was ready to share its findings with US law enforcement agencies "on even terms."
The announcement follows hot on the heels of a proposal made by Vladimir Putin during his press conference with Donald Trump in Helsinki on Monday, in which he offered to "meet US authorities half-way" and allow the Mueller investigation into Moscow's election meddling to interview suspects in Russia, "on the condition" that Russian investigators could speak to suspects in the Browder investigation. Russia has previously tried to extradite Browder and gain access to others, but without success, though the businessman was briefly arrested in Spain in May, before being set free.
"Realizing that the Russian prosecutors wouldn't let go off him easily, Browder has tried to cultivate connections with political influencers in in the US, and this can be seen through the Ziff brothers, and their support for the Democratic Party in the last election," said Kurennoy, explaining the intertwining of business and politics that has led to the current investigation.
Browder has responded to Putin's words in the Washington Post, claiming that the Russian leader's offer meant he was "rattled" by Browder's accusations of corruption against Moscow officials.
US-born Browder made a fortune as an investor in Russia, starting in the 1990s, but was barred from entering the country in 2005, and has since become an arch-critic of the Kremlin. His allegations over the treatment of one of his staff, Sergei Magnitsky, while in custody, led to the sanctioning of select Moscow officials in the 2012 Magnitsky Act, but the legislation has since been expanded and can be applied to any foreign official, who is deemed to have violated human rights.
Browder was convicted in Russia in absentia in 2013 for fraud and tax evasion, and again, at the end of last year.
The 54-year old investor has also been a prominent voice in the Mueller investigation itself, though it does not concern him directly, and he submitted a scathing testimony about Russia to the US Senate a year ago.
Think your friends would be interested? Share this story!
You can share this story on social media: