Get a sneak peek inside Helsinki palace kitchen as it preps lunch for Putin & Trump (VIDEO)
Published time: 16 Jul, 2018 14:31
Edited time: 18 Jul, 2018 11:58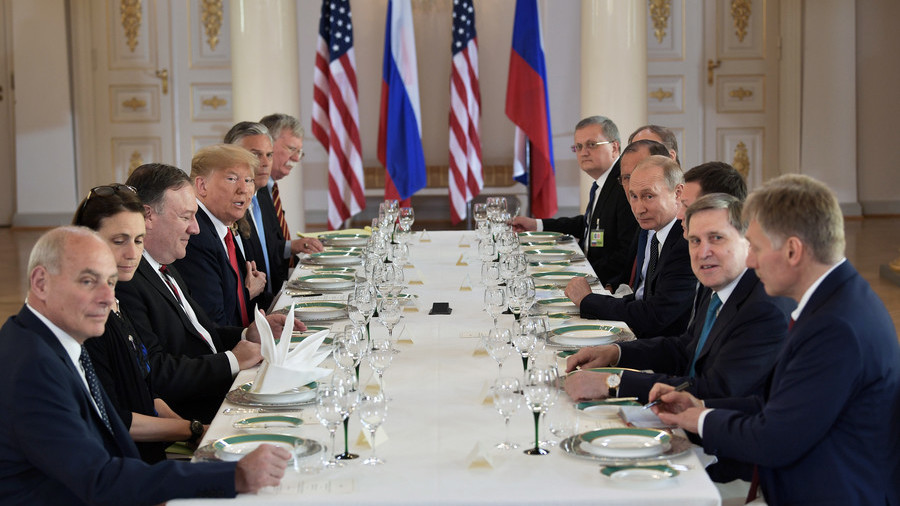 The two leaders allocated just 30 minutes to a working lunch after their face-to-face meeting in Helsinki's presidential palace - which overran - meaning that a meal that has taken weeks to plan had to be delivered to the second.
Finland has put on a lavish reception for the politicians and the media alike; take a look at the hectic atmosphere, as Helsinki's best chefs scrambled to prepare the menu, whose contents are yet to be revealed.
In the end, Vladimir Putin and Donald Trump sat opposite each other at a white-clothed table in the gilded, parquet-floored Hall of Mirrors at a somewhat late lunchtime of 4pm but in a reportedly amiable mood, after the what the US president described as a "good start" to the summit.
READ MORE: One-on-one meeting with Putin a 'good start,' Trump says after over 2 hours of tete-a-tete talks
Like this story? Share it with a friend!