What is the likely outcome of the Trump-Putin meeting? (POLL)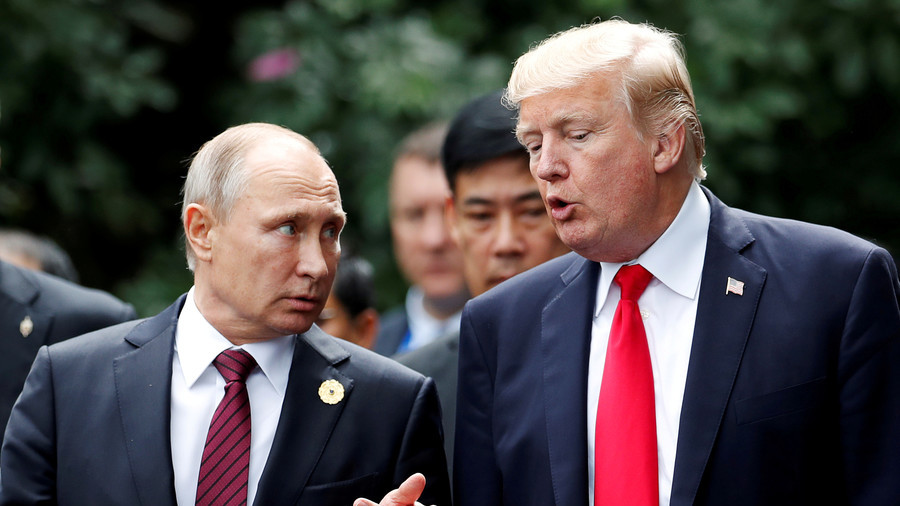 Donald Trump and Vladimir Putin are meeting in Helsinki, but will there be chemistry? Will they see into each other's souls? Will they be instant BFFs? Speculation is running rife as to what the outcome will be.
Just a few details of the "conversation" – as US ambassador to Russia Jon Huntsman called it – are known.
Location: Finnish Presidential Palace, Helsinki
How long: Three hours have been set aside for the meeting
How formal: An "unstructured" meeting, no state dinner, no joint statement
The day before: Trump golfs in Scotland, Putin attends World Cup final in Moscow
Trump himself told CBS on Sunday that he's going into the meeting with "low expectations." He went on to state that "nothing bad is going to come out of it and maybe some good will come out of it." He later tweeted that even if he were granted Moscow as retribution, his critics would say it's not good enough.
"I hope it's a detailed conversation about where we might be able to find some overlapping and shared interests," Huntsman told NBC on Sunday.
Meanwhile, Russian Foreign Minister Sergey Lavrov said in his interview to Larry King that if the two leaders can "re-open all the channels [of dialogue] on both divisive issues...and those issues where we can usefully cooperate," such an outcome would be "ideal."
As for what is expected to be discussed at the meeting, political analyst Gilbert Doctorow told RT that the main purpose is to "highlight the need to restore direct lines of communication" that were "severed by the Obama administration following the Crimea referendum."
He went on to explain that, given the fact that three hours has been allocated for the meeting, the two leaders might also discuss "many hot issues behind the Russia-US confrontation." They could, he said, even reach a possible agreement on Syria enabling the US to withdraw its forces in exchange for Russia's assurance that Iranian forces will be kept away from the Israeli border.
READ MORE: German officials join UK and US establishment worried how Trump-Putin summit will affect NATO
Politicians on both sides of the Atlantic have been anxious about the meeting, fearing the two leaders could strike a unilateral deal. A Times report cited unnamed British cabinet ministers as saying that a "peace deal" would undermine NATO and compromise European security, while German officials also expressed fears that any decision agreed to could negatively affect NATO.
With that much pressure, the question remains what will result from it?
If you like this story, share it with a friend!
You can share this story on social media: